Aaron Kemp from Max My Profit,  shares what you need to know
How many of you tradespeople waste countless amounts of hours quoting for jobs to people – where you weren't going to get the job in the first place.
Do me a favour over the next 4 weeks add up the number of hours you spend quoting on jobs that you didn't win.
We have all done it as we are too scared to lose business and well our time isn't valuable anyway. Or is it?
Let me ask you this: "If you were paying someone to go and do your quotes for you, would you send them out to do quotes that you weren't going to get?" Or would you be more selective on which quotes you sent them out to?
What if I told you there was a way to weed out the tyre kickers from the customers you would like to be quoting for. Would you be interested?
What you need is a Sales Process. That's right a process on exactly what questions you are going to ask from the very first time that you engage with a prospective client, starting with the phone. This will ensure that you are getting in front of the right people who are in the market for your services at your price point.
After all, do you really want to be talking to a whole lot of people imparting with your knowledge and then spending hours writing up quotes when you weren't going to win the work anyway? Of course not.
Don't be afraid to say no. People will respect your honesty and if they don't do you really care?
The steps to winning more business…..is your sales process
For such an important part of a business, not having a sales process is almost negligent. It's a repeating process that should be documented and followed.
Avoid the sales peaks and troughs experienced by the average salesperson by building an individual selling system that will guarantee you results.
1. Define you goals
Without clearly defined goals, measured over a specific time frame, you will achieve very little. When setting your goals consider your income, lifestyle and requirements. First aim to improve your last years' income by a specific amount, or, if you are new to sales, aim to achieve as close to the top salesperson in your team as you can.
2. Have a prospecting strategy
The level of success achieved by salespeople will always be determined by the number of customers self-generated, that is other than floor traffic or telephone enquiries generated by your advertising. Put a system in place to regularly find new customers from referrals, past customers etc. Build up your database of loyal customers that you can sell time after time.
3. Qualify each prospect
Qualifying is the factor which has the greatest impact on the management of your time. You have to become skilled in sorting prospects. The greatest stress in your career will come from working with unqualified prospects, be it someone who refuses to buy at a fantastic price or someone who is not ready, willing and able to buy at all.
4. Build rapport and trust
The key to a successful sale is the ability to build rapport and trust with each customer. Meet, greet and build rapport, settle them on a model, garment or product to demonstrate. All the time check by asking trial closing questions, then ask for their business. Remember to sell the benefits of your product speaking in their own linguistic modality.
For example, talking to an auditory person about a car engine you would say. "Listen to that engine, doesn't it sound great?….", or to a visual person you could say, "You see how smooth that engine is…..".
5. Follow up is critical
This is the first step to the next sale to your customer or to obtaining referrals from the.
First, a thank you letter, then a 7 day follow up call followed by a call at least every 9 days. This will ensure a steady stream of referrals All you must do is ask!
Remember… Do what you most fear to do, and you will have the results you want and deserve!
As you can see there are 5 elements that all go together to create a great sales process. All the elements are just as important as the other.
The fact is that you must have a process in place in the first place so that you can eliminate the "tyre kickers" from the first phone call.
If you would like some help with any of the above take action today and just ask.
Aaron Kemp from Max My Profit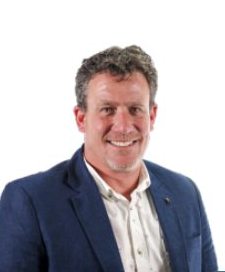 Aaron started his painting business in February 2014. He got sick and tired of working for other people and making them money and thought it would be easy to make his fortune on his own. He realised he was good at what he did but had no idea with what to do behind the scenes to make his business work and grow. He got into all sorts of trouble and not to mention debt. Luckily, he started working with Max My Profit to help structure his trade business, get out of debt and grow. He was so impressed that he purchased a franchise and is now paying it forward to help like-minded business owners to accomplish their dreams to also get off the tools and maximise their profit.
See his profile here: Max My Profit or give him a call at 0400 166 249.
Need help in growing your trade business?
Contact us at Tradebusters for a FREE Tradie Help Consultation.
We have specialist solutions for trades including Website Design, Local Area Lead Generation Strategies, Social Media and Marketing Support, Business Coaching and more. Contact us today.
https://www.tradebusters.com.au/wp-content/uploads/2019/07/Successful-Sales.jpg
628
1200
tradeacademy
https://www.tradebusters.com.au/wp-content/uploads/2018/06/Tradebusters-Transparent-Logo-300x79.png
tradeacademy
2021-06-20 19:19:00
2021-06-22 11:10:39
How a Tradie Can Eliminate Time-Wasting Customers