Insurance is a must
Constructing a new house or making renovations on an existing one requires the services of a good builder. However, you can't just pull the name of a builder out of a hat or just hire the first builder you meet on the street. When searching for a good builder, there are a lot of factors that you have to take into consideration. One of the most important factors that you have to be very clear about is whether or not the builder you're thinking of hiring has the proper insurance cover.
For builders in Australia, there are certain types of insurance that they should have as mandated by law, while there are insurance types that are completely optional. So what insurance cover should your builder have?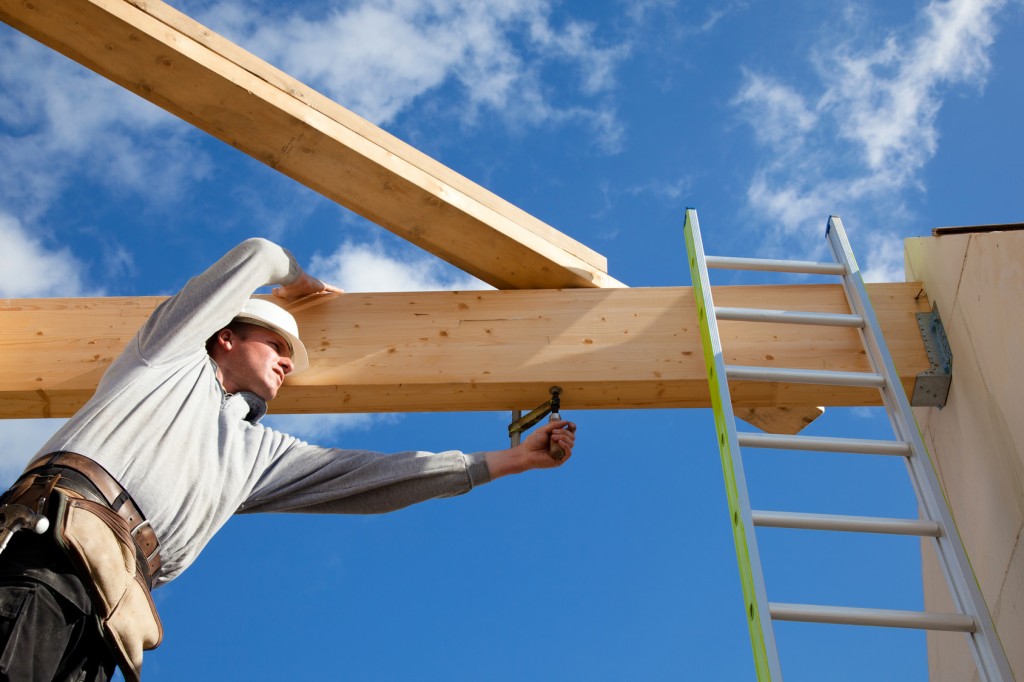 Public liability insurance
Mandatory for builders in Australia is public liability insurance, which usually has two parts: property damage and personal injury. Any loss or damage caused to someone's property while carrying out the contracted work is covered by the property damage part of a public liability insurance policy. The personal injury part of the policy, on the other hand, covers anyone who enters the worksite and gets injured there.
Home warranty insurance
For any and all developments that cost more than $20,000, all builders in NSW are required to take out Home Warranty Insurance. This is primarily for the protection of the home owner, who could end up holding the short end of the stick should the builder die, go bankrupt, retire or downright refuse to fix faulty work. Home Warranty Insurance guarantees that the owner will get compensated should any of the above happen. However, if you take out the policy as an owner builder, all your rights to claim against the builder will be forfeited.
The minimum threshold, by the way, varies from state to state so you will need to check with your state authorities.
Contract works insurance
Another type of insurance policy that would be great for your builder to hold—although it's not necessarily mandatory—would be contract works insurance. On any construction site, there are several scenarios where a building project would suffer loss or damage. Among the situations that could cause loss or damage include fire, earthquakes, theft, storms, vandalism and water damage, to name a few. Contract works insurance covers new materials as well as new work against all of that. If the builder has taken out a really good contract works insurance policy, the costs of demolition, debris removal and other fees associated with restoring the construction site to a workable state should be covered as well.
Apart from the insurance that you expect your builder to have, your home insurance policy should also be factored in when you're having construction work done at home. You will need to check if your current home insurance policy covers your existing residence while construction is going on. Make sure that your home insurance policy covers your existing home against any damage not caused by the builder. It also pays to make sure that your current home contents policy—if you have one—covers your contents against theft or damage for the duration of the renovation or construction work.
We at Tradebusters can help you make sure that you hire builders with the proper insurance. Our free service provides you access to numerous builder in Australia who are insured, licensed and certainly qualified to conduct construction or renovation projects. Just give us a call, and we will set everything up for you.
Need help finding a good electrician or other tradespeople for your place?
Here at Tradebusters®, our FREE and local tradesmen concierge service can help you connect with highly recommended electricians and other trade businesses.
Simply complete our easy job request form and a member from our team will call you back shortly to help you get started.
More useful links:
Meet a Top 3 Local Choice near you:
Whether you are renovating, buying, selling, or moving, The Sydney Top 3 Local Choice directory can help connect you with vetted and reputable local businesses with confidence.
From local tradies, to real estate services providers, property and finance services we have you covered.
See who got a Top 3 spot near you.
https://www.tradebusters.com.au/wp-content/uploads/2018/06/Tradebusters-Transparent-Logo-300x79.png
0
0
Valerie, The Editor
https://www.tradebusters.com.au/wp-content/uploads/2018/06/Tradebusters-Transparent-Logo-300x79.png
Valerie, The Editor
2021-07-20 09:14:00
2021-06-15 09:33:51
What Insurance Cover Should My Builder Have?