Home Renovations Brisbane- Finding good tradesmen! Its all happens right here!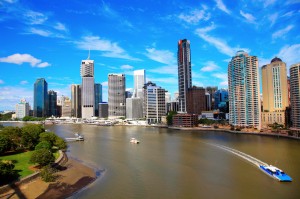 If you are planning any home repairs or home renovations in Brisbane, and want to find good tradesmen you don't need to go any further than the Tradebusters free trades concierge service! At Tradebusters, we take pride in the exclusive network of trusted and reputable trade professionals in Brisbane that we have established relationships with. To make sure that we got nothing less than the best tradesmen out there, we have only invited businesses that come highly recommended from other home owners. Even then, they still had to undergo an extensive interview and screening process before they can be part of our network.
No matter how big or small your home repair or home renovation jobs in and around Brisbane is, our team including Sharon and Annette will personally discuss it with you to ensure you are matched to the best suited businesses for your jobs. They will also remain with you throughout the process in case you need other tradesmen arranged or even some general direction through what could be an overwhelming process.
Our service covers over 60 fields of trades, and below are some of the areas we can help you with for Brisbane home renovations and tradesmen needs: