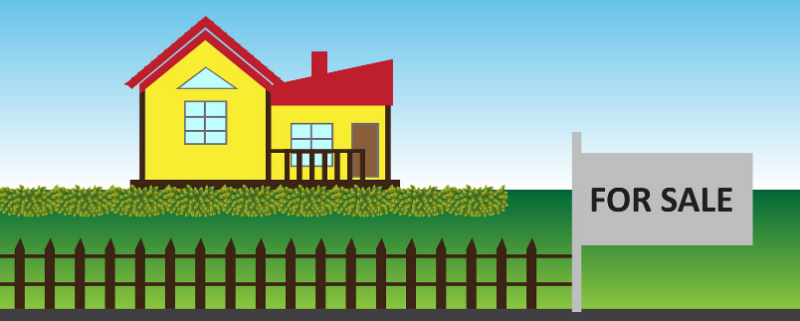 How to sell your home
Last week I was speaking to a user of the Tradebusters service (let's call her "Jane") who having purchased a new house six months ago and carried out some renovation improvements, just recently had her property re-valued. Jane was delighted to share that the valuation revealed an incremental increase of $70,000 in property value, and that's after the renovation costs. Not bad considering the renovation works were completed in less than three months.
Of course our team was thrilled for Jane's success, but it did have us thinking, as we very often hear similar stories from other new home owners. If Jane just made a "paper" profit of $70,000, has the person that just sold that property (let's call him "Bill") just missed out on banking $70,000? Based on this scenario, had Bill carried out the renovation works "before" he sold the property, he clearly could have fetched a higher sales price for the property, resulting in him banking an extra $70,000 (and possibly tax free).
Then we wondered. How long would it take Bill (based on his current salary) to actually save $70,000? Was it 1 year, 7 years, decades, never in his lifetime? Now assuming Bill was just "average" Bill and not the CEO of some large multi- national, I think we can safely assume that it would certainly take Bill some years to save $70,000.
Our thoughts continued. Was Bill even aware that he just potentially lost out on the opportunity to make the largest cash savings of his life?
Maybe, maybe not? After all, each homeowner's circumstances are different.
But maybe Bill did what many home-owners do, and that's simply put a house on the market in its current run-down state and without assessing its potential maximum value.  After all, the decision to move on has been made, there is a lot going on with searching for a new home, refinancing, move preparation and "life". Understandably you just want the existing house on the market and sold, sold, sold!
But what a missed opportunity! Especially in these economic times where saving even afew thousand dollars a year isn't easy.
For many of us our home is and will be the largest asset in our lifetime. As our largest asset, it offers potential to reap considerable value. And it's the event of selling that asset where we are most likely to tap into that value- increase it, and extract it.
It takes careful upfront planning to crystallise the rewards- but trust me, it can be worth! The process of analysing the potential, feasibility and return on investment on your renovation dollars is absolutely critical to ensure that the numbers and valuations stack up in order to achieve the property's maximum selling price at a handsome profit.
So when it comes time to sell your home, are you going to allow the purchaser to gain the profits? (sorry Jane!). Don't miss the opportunity! Be strategic and forward planning with your largest asset as it could bank you that new car, and if you are lucky, even that second house deposit.
We hope you found this article useful.
Need help finding a good builder or other tradespeople for your place?
Here at Tradebusters®, our FREE and local tradesmen concierge service can help you connect with highly recommended trade businesses.
Simply complete our easy job request form and a member from our team will call you back shortly to help you get started.
More Useful Links:
Meet a Top 3 Local Choice near you:
Whether you are renovating, buying, selling, or moving, The Sydney Top 3 Local Choice directory can help connect you with vetted and reputable local businesses with confidence.
From local tradies, to real estate services providers, property and finance services we have you covered.
See who got a Top 3 spot near you.
https://www.tradebusters.com.au/wp-content/uploads/2019/12/Real-estate-home-loans-buy-a-house-Sydney.png
400
800
Valerie, The Editor
https://www.tradebusters.com.au/wp-content/uploads/2018/06/Tradebusters-Transparent-Logo-300x79.png
Valerie, The Editor
2020-01-05 12:19:00
2021-01-13 12:30:10
Get More From Selling Your Home