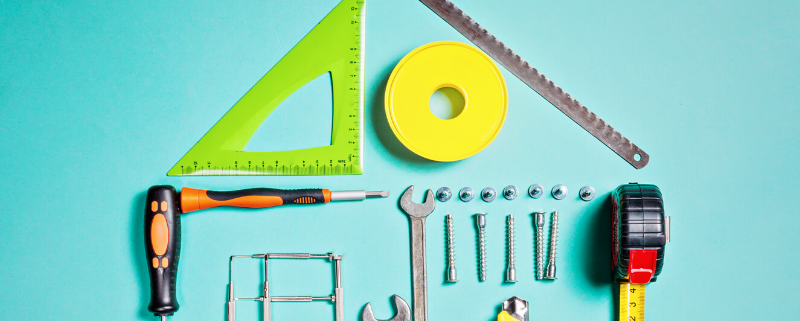 Every year rings in new trends in home renovations, just like it sparks New Year's resolutions. Tradies have to be prepared for what's up-and-coming or trending as these changes come about. It's vital to your business to understand the latest trends in home extensions: indoor-outdoor rooms. These projects provide you with a new income opportunity and add to your versatility, credibility and reliability in your local area.
Indoor-outdoor spaces encompass any area that connects to the home and give the homeowner outdoor living options. The designs for creating this type of space can be some combination of functional, aesthetic, and relaxing.  If you are looking to grow your business, the following trending indoor-outdoor renovation projects should be on your checklist.
Home office space
The work at home industry is in high gear nowadays. Many home workers are not motivated by a small home office inside their home. Working from home should allow them some flexibility in where they work. An outdoor area designed as a work space offers home workers fresh air, sunshine, and soothing scenery. Be prepared to enlist ergonomic design elements that offer comfort and encourage productivity. This kind of project involves getting to know your client and asking them what makes them feel productive.
A personal retreat
Homeowners no longer want the standard patio or porch. They want a place to go outside, take a deep breathe, and enjoy an oasis of relaxation. This type of space can include a variety of elements from having a hot tub to creating the ideal yoga space. It's been predicted that this kind of outdoor renovation will be in high demand. This project is a customized, personalized one, designed specifically to the client. It can encompass special lighting, outdoor plumbing, and general construction.
Tile flooring
Concrete and wood have been the main choices for many years when it comes to designing indoor-outdoor spaces. The trend is expected to include tile flooring elements for decks, patios, outdoor kitchens, and other types of outdoor areas. Indoor-outdoor tiles can be used to extend an area off of a kitchen, dining room, living room, or bedroom respectively. Be ready to consider safety issues in this kind of remodeling project. Consider offering non-slip tiles to your clients.
Indoor-outdoor eating
Another big trend expected to make a big entrance with the New Year, is indoor-outdoor eating areas. An outdoor kitchen extended from the indoor kitchen and/or something that gives the homeowner access to their organic plants and gardens. An outdoor fireplace is a nice touch for this space, as is comfortable seating.
All building contractors are expected to understand the needs of their clients. The understanding doesn't end there. You must also be in tune with the upcoming trends of the year and prepare to be creative. There is more than building the standard deck off the kitchen, so you have to be ready for new and exciting changes.
Need Help In Growing Your Trade Business?
Contact us at Tradebusters for a FREE Tradie Help Consultation. We have specialist solutions for trades including Website Design, Local Area Lead Generation Strategies, Social Media and Marketing Support, Business Coaching and more. Contact us today.
https://www.tradebusters.com.au/wp-content/uploads/2019/12/home-renovations-Sydney-Australia.png
400
800
tradeacademy
https://www.tradebusters.com.au/wp-content/uploads/2018/06/Tradebusters-Transparent-Logo-300x79.png
tradeacademy
2019-12-20 07:32:10
2021-02-08 11:03:55
Are You Ready to Take On Trending Indoor Outdoor Renovations?