Are you looking for a professional architect or home designer in Brisbane?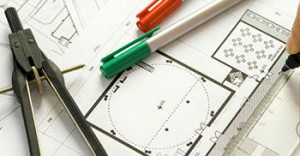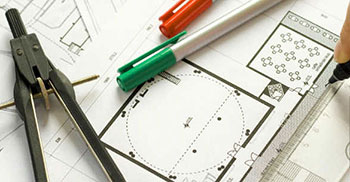 If you have a home building or renovation planned, you will most certainly need the services of a good architect or home designer in Brisbane to make sure that your vision is delivered and becomes reality. We believe finding the right architect means finding one that not only can help you achieve your design and lifestyle requirements but also one that can help you add significant value to your property.
We understand that searching for professional architects in Brisbane can prove to be tough, time-consuming and stressful. And this is where our service is ideal for you. Tradebusters aims to help homeowners take away the time and stress involved in the house design and building process by connecting you to good recommended architects and other Brisbane tradesmen.
Access recommended and experienced architects and home designers in Brisbane
At Tradebusters, we only work with tried and tested Brisbane architects and home designers who have come highly recommended into our network. The members of our team know their history and skill sets and that information will be readily relayed to you to help you decide if they are the best fit for your home renovation or build.
Our network of architects in Brisbane is an exclusive one because they have all passed certain criteria for architects that we choose to be associated with. Among those criteria are:
Exceptional design instincts and insights

Years of experience in the field

The ability to strike a balance between innovative design, space use and functionality

A natural penchant for helping clients achieve a look that suits their lifestyle

Being able to come up with adequate drawings and specifications for the project

Must understand the ins and outs of council and building requirements

First-rate project coordination and execution capabilities, covering all aspects from design to planning to approvals and building construction

Carries all the right insurances that protect everyone involved in the project

The ability to finish projects on time and within budget.
The real value in our Tradebusters service is also the fact that our network doesn't just begin and end with architects. We fully understand that a house design project will need more than just an architect, and so we also have access to other reliable tradesmen in Brisbane, from builders, carpenters, painters to bathroom and kitchen renovators and more. This means you may not need to go any further than our service as once your architectural plans are approved, our team will continue working with you to help co-ordinate any other tradesmen that you need.
Our service is completely personal, and our team genuinely care about helping you have a positive and rewarding renovation experience. A member of our customer care team including Sharon and Annette with always speak to you about your needs and work directly with you to help organise your meetings with the best suited architects and other Brisbane tradesmen.
If you are ready to start your home design plans then contact our team for a discussion about your home project and see how our free service can help you from start to end.
More Useful Links
10 Questions You Must Ask Your Builder
What to ask a Tradie
The Best ROI On Home Renovations