With good electricians from Brisbane to the Gold Coast, we got you covered!
Practically all trades that people do today have certain hazards attached to them, but none of them are as dangerous as what electricians do for a living. We've all heard of horror stories about amateur electricians giving themselves the shock of their lives because safety was never of paramount importance to them.
A highly experienced, licensed and insured electrician in Brisbane, however, will take all the necessary safety precautions before, during and after a job. And these are exactly the type of electricians that our service can help you find.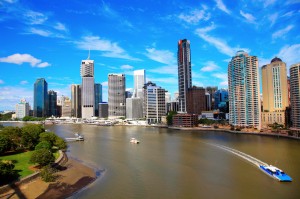 Find highly-recommended electricians in Brisbane with us!
Our confidence in the electricians in Brisbane that belong to our network stems from the fact that they were personally recommended to our team. They also went through a stringent interview and screening process before they were able to join our exclusive network of tradesmen. Time and time again, the Brisbane electricians in our network like Peter and Andrew have proven to be masters of their own trade, and that is why we continue to use them with great success.
The electricians in our Brisbane network can help service most of your electrical requirements including:
installation and repair of lights, switches and power points
installation and upgrades of new circuits and switchboards
electrical safety checks
energy efficiency reviews
installation and repair of ceiling fans
installation and testing of smoke alarms
security lighting
electrical appliance repairs
electrical hot water systems
outdoor and indoor electrical jobs
major electrical wiring for a house extension or a new building
electrical works for a kitchen, bathroom or house renovation
electrical repairs and maintenance at your home, investment property, commercial offices and retail stores.
With our free, easy-to-use and personalised service, it will take you minutes to arrange an electrician in any part of Brisbane to the Gold Coast for your home or office. You can call us directly or complete our simple online form. A member of our trade co-ordination team will then connect you shortly and help organise an available and suitable electrician at your Brisbane location.
More Tips for Dealing with Electricians
7 Questions to Ask an Electricians
7 Simple Ways to Make Your Home More Energy Efficient
10 Ways to Reduce your Electricity Bill