Find a builder in Brisbane you can trust with Tradebusters
If you are planning to build a new home or undertake a major structural renovation, finding the right builder in Brisbane to work with is one of the most important decisions you need to make.
Of course, this is no easy decision, especially today with a lot of  horror stories going around of builders going bankrupt, comprising quality standards in order to cut cost, or providing "cheap" quotes to secure projects and then blowing away budgets.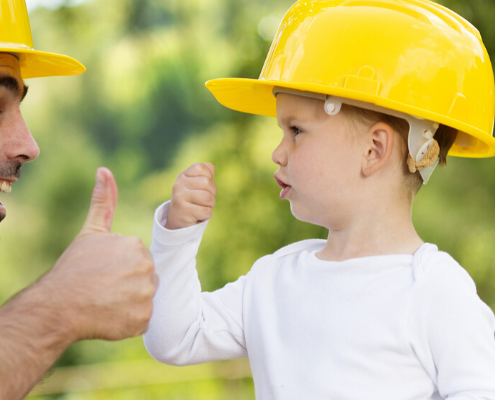 Finding the right builders in Brisbane
There are many builders that claim to do everything and you need to be careful about this. At Tradebusters, we know that each Brisbane builder has an area of specialty; whether it is in remediation works, small renovations, large residential extensions, second floor additions, or new residential or commercial building constructions.
This is why we believe it is critical to work with not just a licensed builder but also a builder that has the right experience and expertise for your particular type of project.
One of the best ways to find the right builder in Brisbane is through a quality word of mouth referral. And this where Tradebusters comes in. We are one of the few credible tradesmen services around that does not promote hundreds of builders in Brisbane. Rather, we have selected only a small handful of recommended and qualified Brisbane builders that we choose to associate with and that have a successful track record for meeting customer satisfaction levels and delivering to budget and to high quality levels.
If you are ready to start your home building project and want to do it with complete peace of mind with a known and reputable builder in Brisbane then our service is ideal for you. Simply contact our team today for an informal chat about your project and learn more about how we can help you with a good Brisbane builder and from start to end.
More Home Building Tips
10 Questions You Must Ask Your Builder
The Best ROI On Home Renovations