Are you looking for a skilled and experienced cabinet maker in Brisbane?
If you are, then you have come to the right place!
Cabinets are absolutely essential features in most homes. Aside from being extremely functional, cabinets can add value to any home and they can also make a real statement about your space. And that is why they should be built by a Brisbane cabinet maker that possesses the right skills and experience to deliver a high quality job.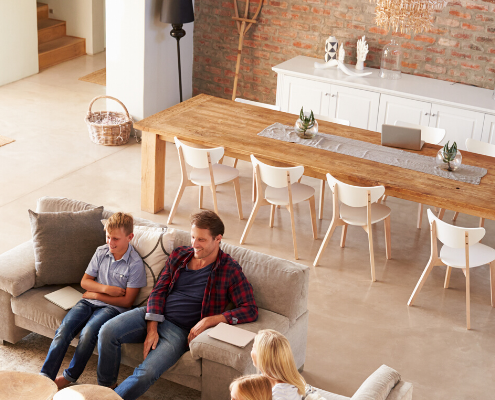 Highly skilled and experienced cabinet makers in Brisbane within your reach
Tradebusters specialises in pairing homeowners with the right tradesmen. The cabinet makers that are part of our handpicked network have came to us by direct recommendation, and possess an excellent track record with previous customers.
This is the very reason why our team continue to use the same Brisbane cabinet makers over and over again meaning they can really tell you all about their skill levels, specialties, prices ranges and also what recent customers experienced with them.
Here's what Tradebusters can do for you
At Tradebusters, we take a lot of pride in our personalised coordination service. Our team will speak to you about your project and help match you with the best fit and available cabinet makers in Brisbane from our network. Depending on the scale of your job, they can even help arrange for you to meet some of their recent customers and see the quality of cabinet making work yourself so that you can be absolutely confident with your decision.
To tell us about your cabinet making job in Brisbane, it is free and easy. You can call us directly or complete our simple online form and a member of our team will contact you shortly.
More Cabinet Making Tips
Why the Kitchen is the Most Important Part of the Home
6 Tips to Make Your Kitchen Look More Fabulous
The Hidden Costs of Renovating Your Kitchen or Bathroom