Find good kitchen renovators in Brisbane right here!
Many people think of the kitchen as the most important part of the home, and we are inclined to agree. In a society as busy as the one we're living in today, it also serves as one of the most social rooms of the home where members of the household can relax and share with each other how their day went.
Therefore when it comes time to renovate the  kitchen, it is one you absolutely want to do right by using a reputable and quality kitchen renovator in Brisbane.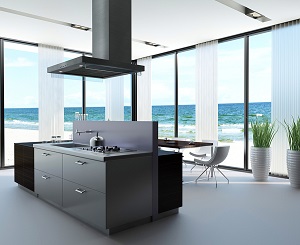 Use our service to find the best kitchen renovators in Brisbane!
Kitchen renovations can be complex. Just like with bathroom renovations, it involves more than just one kind of tradesman. Aside from a plumbing professional, you are also going to need electricians, tilers and cabinetmakers, and perhaps even a kitchen designer involved in the project.
At Tradebusters, we have done all the hard research to save you time, money, and effort in finding kitchen renovators in Brisbane. We can help connect you with tried and tested kitchen renovators in Brisbane who we have personally accepted to be part of our exclusive network. We are happy to share their portfolios and testimonials for exceptional kitchen renovation work, from small kitchen makeovers to designer kitchens for brand new homes.
Experience the difference with Tradebusters
With Tradebusters, you can get your kitchen renovations in Brisbane or the Gold Coast underway in minutes.  Our team will discuss the details of your project with you and remain with you from start to end to help make it all happen.  Using our free, and personalised service our team will work directly with you to:
Organise meetings with suitable kitchen renovators in Brisbane
Ensure you get competitive quotes on time
Coordinate other tradespeople you may need as part of your kitchen renovation, such as plumbers, electricians, or tilers
Lead you to some of our preferred Brisbane home improvements suppliers, where you can make significant savings on your kitchen renovation.
If you are ready to start your kitchen renovation, you can contact us today by phone directly or by completing the easy online form and a member of our team will call you back shortly.
More Kitchen Renovation Tips
Why the Kitchen is the Most Important Part of the Home
6 Tips to Make Your Kitchen Look More Fabulous
The Hidden Costs of Renovating Your Kitchen or Bathroom