Your search for an experienced landscaper in Brisbane starts and ends here!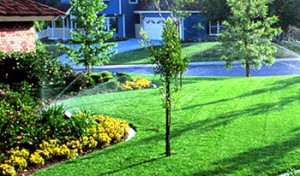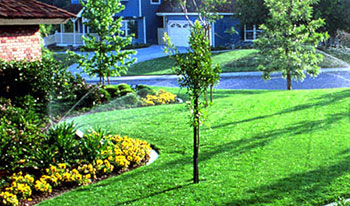 Landscaping may seem like a simple thing to some home owners, but what many may not realise is that a home with quality landscaping work does more than just make its dull and solid areas more pleasing to the eyes. More importantly, beautiful and quality landscaping can send the property value of any home up by as much as twenty percent!
To achieve combined visual appeal and value requires engaging the right experienced landscaper in Brisbane to work with. Finding skilled and reliable Brisbane landscapers, however, can prove to time consuming and overwhelming, and for many homeowners, they simply do not know where to start. And that is why Tradebusters decided to create an exclusive network of  a small number of reputable landscapers in Brisbane to share with you.
Finding good landscapers in Brisbane is easier with us!
The Brisbane landscapers and landscape designers in our network operate professional businesses, are passionate about their creations, and truly appreciate that any landscaping job, big or small, if done right, will add considerable aesthetic beauty and value to your home, work, and lifestyle.
We select only a small handful of trusted and recommended landscapers to be associated with based on criteria including experience, prices and workmanship levels. Also since we gather 100% feedback on all jobs, it means our team can really tell your all about them and what recent customers experienced with them.
It is also important to understand that not all Brisbane landscapers and designers are the same. Each is different and may focus on a specific area of landscaping and so part of our process is to ensure you have an experienced landscaper that is suitable for your particular type of job.
Here are the specialties of some of the Brisbane landscapers in our network:
Landscaping designs

Garden maintenance

Decking, paving, retainer walls, awning installation

Pools and water features

Design and construction of complete outdoor entertainment areas

Soft and hard landscaping, residential and commercial focus
What can Tradebusters do to help you?
The Tradebusters team can tell you exactly about the experience and skill-sets of the landscapers in Brisbane who are members of our network. We will set up meetings and help coordinate contact and share their latest landscaping projects with you. Further, if it is feasible and helps in your decision they will also arrange for you to see some of their recent landscaping jobs and speak to those customers so that you feel completely comfortable with your choice.
With our free and personalised service, you will be able to save time and effort in your search for a good landscaper in Brisbane. You can tell us about your landscaping job by calling us directly or by completing the easy online form and a member of our team will contact you back shortly.
More Home Ideas
Green decorating ideas for your home
Cheap and Quick Renovations to Boost Your Home's Resale Price
Lawns that require minimal maintenance