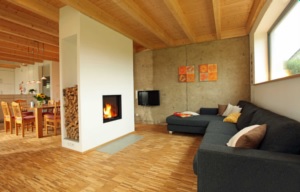 Shine! Shine!! Shine!!!….Those floor boards
Timber floor boards are beautiful, durable, and can add a lot of value to any home. But because of its maintenance requirements, many people tend to avoid installing them.
People do fear that their once shiny timber floor board could become dull and dingy.
Regardless of the great look, density, hardness or coating, floor sander and timber floor boards will have some marks and scratch. Some will choose to resurface or re-coat at some point. However, with proper care, your timber floor can last a lifetime.
Here are some ways to keep your timber floor boards shining from the first day and beyond:
After installation, it is advisable to wait for 48 hours for it to harden before it is put in use. All new furniture placed on a new floor should have protective pads under them to protect the floor.
Install any appliances carefully to avoid scratching the floor.
Maintenance of your floor boards
On the issue of maintenance, the type of coating on the timber floor determines the kind of support that should be applied.
Your usage determines how many times one can re-touch the timber floor board in a year.
Oil-based coatings will scratch readily than others but can be easily patch-coated while water and solvent-based polyurethanes which are more durable cannot be patch-coated.
Cleaning your floor boards
When it comes to cleaning, the services of a timber floor specialist will be of great essence as they can recommend cleaning products that are specific to your type of timber floor coating.
But the basic cleaning method is to ensure that you remove dust and debris with a soft broom or vacuum from your timber floor board.
Using a damp cloth and a mild cleaner for spot-cleaning will be of great help, and it is also good to give your timber floor a wet mopping at least once a week. 
Our top 5 maintenance tips for your timber floor boards are as follows:
Use only maintenance products recommended by the flooring manufacturers or timber floor specialist.
To avoid long-term damage to your flooring when removing stains, follow the guidelines and refer to warranties that came with the timber floor.
Once there is a spill, clean it off immediately.
Test any treatment you want to use for possible color or texture changes on a small area of the floor before using in all area.
Use mats at the door entrance to minimize dirt from outside and avoid wearing your shoes inside your home.
More Useful Links:
https://www.tradebusters.com.au/wp-content/uploads/2014/02/wooden-floor.jpg
192
300
Valerie, The Editor
https://www.tradebusters.com.au/wp-content/uploads/2018/06/Tradebusters-Transparent-Logo-300x79.png
Valerie, The Editor
2018-01-30 15:12:59
2019-12-27 14:44:30
Ways To Protect And Maintain Your Timber Floor Boards