Are you looking for the best builders in Sydney? You are in the right place!
Our free tradesmen concierge service helps you choose a known and recommended Sydney builder with confidence, so that you can save time, money and risk.
Whether you are planning a small renovation, large residential extension, second floor addition or new residential home build and construction, we can help you do it all!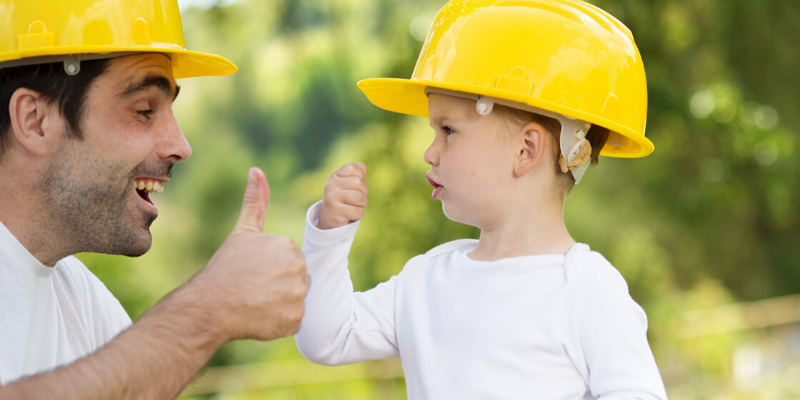 Don't take the risk with any random builder!
If you are planning to build a new home or undertake a renovation, finding the right house builder in Sydney to work with is one of the most important decisions you need to make.
And it isn't an easy decision – especially in recent times with many horror stories of builders in Sydney going bankrupt, comprising quality standards in order to cut cost, or providing 'cheap' quotes to secure projects and then blowing out budgets.
Sadly, selecting the wrong builder can be both financially damaging and personally heart breaking for you.
Experience the Tradebusters difference! We help you choose a good Sydney builder with confidence!
Tradebusters is one of the only companies in Sydney where a team can tell you personally about every single builder in it's network and what previous customers experienced with them.
We take a personal approach to helping you find the best Sydney builder for your project meaning:
You will save time. Supported by a free and dedicated personal assistant service. Get help in arranging quotes and meeting the best fit, experienced and available builders or any other tradespeople you need.
You will save money. We have done the hard work and research for you to source, meet and test quality builders that offer fair and reasonable prices. You will also benefit with access to our preferred trade suppliers to help you save money on items you may need along the way.
You will save pain and risk. 100% tried and tested builders that our home-owners continue to recommend.
The Tradebusters stamp of approval- Sydney builders our customers rave about!
We are proud to have established a reputable network of Sydney builders including Glen, Nathan, Peter and others that been with us for many years and who have helped numerous other homeowners like you. They can service you in all Sydney areas including the North Shore, Northern Beaches, the Hills, Inner West, Sydney South and Eastern Suburbs. Qualities that continue to make these builders stand out as good recommended choices include:
They value their reputation meaning you will only get high quality work
An ability to meet time frames and work to your budgets
Are happy for you to meet their clients and see their work
They care! And want to support you through a process that may be long, daunting and complex
A love for building and will take great pride in partnering with you to make your vision a reality.
You are inviting a builder into your personal space and life and making one of the largest financial commitments of your life. Tradebusters can absolutely help you find a builder that ticks all your boxes, meaning you don't have to take the risk or do it alone!
Need help finding tradespeople for your place?
Here at Tradebusters®, our FREE and local tradesmen concierge service can help you connect with highly recommended electricians and other trade businesses.
Simply complete our easy job request form and a member from our team will call you back shortly to help you get started.
More useful links:
Meet a Top 3 Local Choice near you:
Whether you are renovating, buying, selling, or moving, The Sydney Top 3 Local Choice directory can help connect you with vetted and reputable local businesses with confidence.
From local tradies, to real estate services providers, property and finance services we have you covered.
See who got a Top 3 spot near you.