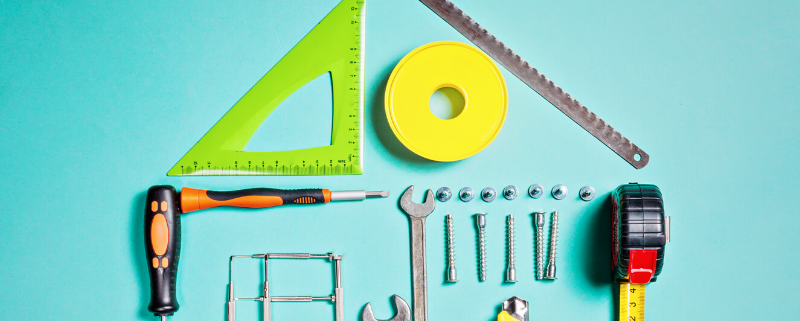 3 Costly mistakes Inner West Sydney bathroom renovations you do not want to make!
A successful Inner West Sydney bathroom renovation will require a solid plan, regardless of the size of the new bathroom, or how extensive the changes. Not having a plan can leave you open to needless expense.
Weeks of noise and dust and unreliable tradies can also leave you frustrated and out of pocket. So that none of the above happens to you, we are here to make you aware of three major mistakes commonly made by homeowners when they plan a bathroom upgrade.

Overpaying for your Inner West Bathroom Renovation
When you are visiting the showrooms, and you see a bathroom you like, don't assume the price on display represents fair market value. Quite often, shopping around can you save you from paying 2 to 3 times more than what you should.
Preparing the old bathroom for the renovation can also be handled quite well by most home-owners. Don't accept over-priced quotes charging you an arm and a leg to rip out and dispose of the old toilet or bathroom cabinet, when you could just as quickly do it yourself.
Styles of fixtures come and go, much like clothing fashion, but you can take advantage of run out stock which goes on sale to make way for the store's new range of styles, and outfit your bathroom with significantly less outlay.
DIY or Experienced Bathroom Renovators?
While ripping out the old toilet and cabinets are an easy DIY, putting the bathroom back together is generally not a job an amateur can accomplish to the highest standard.
You may think you are more than capable but if you don't have the required experience are you completely sure your plumbing won't self-destruct and leave you with a flooding bathroom in the middle of the night? Of course, even the most straightforward electrical work is a job best left to qualified and licensed professionals.
Experienced bathroom renovators will mean qualified plumbers, electricians, and waterproofers create a bathroom that will provide years of reliable service. If you're worried about dodgy operators, then use TradebustersConnect.com.au to put you in contact with reliable bathroom renovators you know you can trust.
 Plumbing and Electrical Modifications Ramp up the Cost
When designing a new bathroom, many homeowners don't consider how much work will need to be done under the surface to accommodate moving the wall sockets from one side to the other, or putting the new bath, cabinet, and basin in an entirely new location.
In these cases, the old plumbing may need to be ripped out and replaced, and electricians will need to do extensive work to ensure you have access to power in safe and convenient locations.
New plumbing and electrical work can dramatically increase the price of your renovation. However, if you use an experienced bathroom renovator, they will help you create a design which can minimise the level of plumbing and electrical work needed.
As we mentioned before, finding reliable trades for your bathroom renovation can prove to be a real headache. When you use a trade concierge site like www.tradebusters.com.au, you can be sure that all businesses you are connected to have been vetted for reliability and trustworthiness.
Get started now
Complete our easy job request form and our team will call you back shortly to help you find the best builders and tradies within our network to help you with your home renovation needs.
More Useful Links:
Inner West Bathroom Renovations
Blue Mountains Bathroom Renovations
https://www.tradebusters.com.au/wp-content/uploads/2019/12/home-renovations-Sydney-Australia.png
400
800
Valerie, The Editor
https://www.tradebusters.com.au/wp-content/uploads/2018/06/Tradebusters-Transparent-Logo-300x79.png
Valerie, The Editor
2018-11-20 17:58:34
2019-12-27 23:32:59
Bathroom Renovations Inner West Sydney. 3 Costly Mistakes