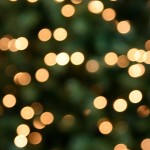 There are many different types of Christmas decorations that you can put up in your home for the holidays, and all of them would certainly bring a lot of joy and cheer to your entire household. However, none of them would have the enchantment and sparkle that only Christmas lights can bring. Wrap them around your tree, or have them installed on that real tree right on your front lawn.
Christmas lights, however, do go out, often without warning. Still, before you go ballistic on the people who made those Christmas lights, you may need to do a little troubleshooting first. For all you know, your Christmas lights went out for reasons than you can easily remedy. Here are some tips for troubleshooting Christmas lights that go out.
Check the fuses in the Christmas lights set
In case you didn't know, Christmas lights sets have their own fuses, usually located within the plug-in plug. Your Christmas lights might have gone out because one or both fuses have blown. All you have to do is unplug the lights, remove the fuses from behind a marked sliding door, and check them using an ohm meter. They may need to be replaced if the ohm meter shows infinite resistance. The fuses are good to go if there is no resistance.
Check the circuit breaker
This is actually what you should do when any of your electrical appliances are suddenly not working. Check the electrical panel and see if any fuses have blown or if the circuit breakers are tripped. You may also need to check if the outlet that the Christmas lights are plugged into is in any way hot. For this, you will need to use a circuit tester. Remove the outlet if it isn't hot and check all connections to it.
Christmas lights: Check the light bulbs themselves
In many cases, the ones causing all the trouble are the lights themselves. It's possible they have gone out because the lights are loose in their sockets. Or, a bulb wire isn't making contact with the socket contacts. In most cases, some bulbs simply blow out, just like regular-sized bulbs do. That's why you should always have replacement bulbs on standby. Remember, however, that the replacement bulbs should be of the same brand or type. To make sure that they are, take the old, busted bulbs with you to the neighborhood hardware store and show it to the hardware store attendant.
When you have crossed all the above items on your checklist and your Christmas lights still won't light up, it's possible that you have a set of Christmas lights that just don't work anymore. In this case, it's best to replace the entire set with a new one. After all, Christmas lights in general are not really known to have a long shelf life. If your Christmas lights are newly-bought and they don't work, return them to the store where you bought them from and ask for a replacement.