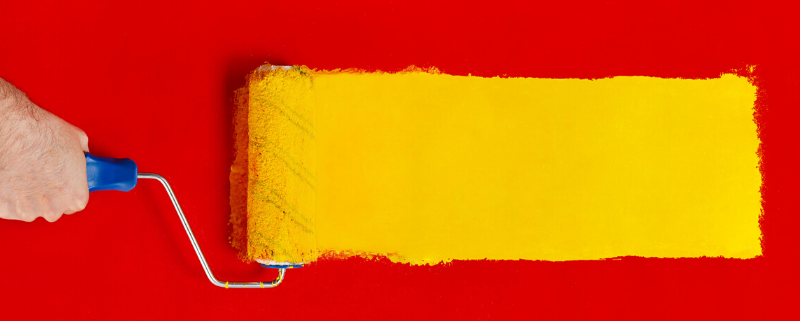 Planning to renovate your Eastern Suburbs home?
To live in the Eastern Suburbs is to surround yourself with high-rollers, A-list celebrities, fashionistas and the delights of a coastal lifestyle filled with golden beaches, fantastic dining, and vibrant cafe culture.
When you consider that the Eastern Suburbs stretches through some of Sydney's most iconic locations such as Bondi Beach, Randwick, Double Bay, South Head, and Maroubra, it's not hard to see why people are eager to live in this area; it's like owning a piece of heaven.
The Eastern Suburbs is booming
There is a lot of incentive for the local governments of the Eastern Suburbs to bolster economic development. The Randwick Education and Health Precinct has plans to add another 6,000 jobs to the area by 2031. The opening of the South East Light Rail in 2019 will also increase access to the area and make it more attractive to investors. (Source: Ben Collier)
The Commonwealth government has also set its sights on the Eastern Suburbs with plans to increase the student population by 40 per cent leading into 2025. This new incentive will create pockets of hot property around recently developed educational centres.
A lot is going on in the Eastern Suburbs, with many grand plans to bolster the infrastructure and create jobs; which means that right now is the best time to consider renovating your property to upgrade it and add value. Of course, if you aim to move into the area, then it is also an excellent time to secure capital growth in the coming years.
Renovation risks to consider
Australia has become a nation of renovators, as more people choose renovations overselling and moving to something bigger. There's lots of value to be gained from an Eastern Suburbs renovation, but it's not without risks.
Budget Blowouts – Renovations are notorious for going over budget, but it's a situation which can be avoided by using an Eastern Suburbs building cost estimator to create an accurate cost estimate of the construction. They'll give you a detailed outline of materials, and the budget you will need for hiring trades contractors such as Eastern Suburbs painters, electricians and builders.
Overcapitalisation – If you are trying to maximise your investment dollar then you will want to avoid overcapitalisation, especially in the Eastern Suburbs. Overcapitalising means that the renovation costs will not increase the value of your property sufficiently enough for you to return the full amount of your investment if you should suddenly need to sell.
Not appealing to the market – Your tastes in design may not appeal to the market. Not everyone likes pink paint with green trim, orange shag pile carpet and gaudy fascias. The unusual colour scheme you love so much may turn off most potential buyers and force you to reduce the price in the event of a sale.
Thinking you can handle the renovation yourself – Renovations are complex projects with many moving parts needing coordination. Unfortunately, many people jump right in with no experience or use the wrong tradies, resulting in lost time, wasted dollars and many things simply going wrong.
Need help with your Eastern Suburbs Sydney renovation?
All of the above situations can be avoided when you use the professional trade concierge site like Tradebusters. We screen every tradie in our network for your peace of mind and remain there to support your renovation from start to end. From builders to plumbers we've got you covered.
Tradebusters' mission is to ensure everybody gets the expert advice they need to save them from costly mistakes and dodgy trades and builders.
Our Tradebusters FREE concierge service is ready to help. To tell us about your home repair or renovation job or find out more about how we will support you, call us directly or fill in this job request form and we will call you back shortly for a discussion.
Need help with other local businesses in Sydney's Eastern Suburbs?
Planning on buying, selling or moving? Need help with finances and property matters?
Why not try the Tradebusters Connect free local business and trade directory and meet our pick of the Top 3 Local Choice in Sydney Eastern Suburbs near you?
https://www.tradebusters.com.au/wp-content/uploads/2019/12/Trusted-Sydney-and-highly-recommended-painter.png
400
800
Valerie, The Editor
https://www.tradebusters.com.au/wp-content/uploads/2018/06/Tradebusters-Transparent-Logo-300x79.png
Valerie, The Editor
2018-09-19 16:22:44
2019-12-27 23:41:24
A Home Renovations Guide - Eastern Suburbs Sydney