On the inside with Aaron Kemp, Max My Profit
You may be a genius at using the tools of your trade, but is your level of expertise equating to extra profits, or do you seem to be working more hours just to break even?
As a tradie, you're probably happiest when you're out in the field with things to build, fix, or tear down. You're used to getting things done, and you love getting your hands dirty. However, when you're in front of the computer wrestling with a spreadsheet, or you've been told to learn "The Facebook," to get more leads, things can get as clear as mud.

Sydney painter and tradie business coach, Aaron Kemp knows your pain. He's a veteran of the toolset and knows firsthand the struggles the average tradie faces in their business. Aaron did the sums for his own painting business, and the numbers were revealing. It came to light that he was the lowest paid employee in his company. He figured enough was enough and decided to do something about it.
We caught up with Aaron to find out how his strategy helps tradies get off the tools, yet still makes them money. We asked Aaron about the life-changing moment in his life where he decided to down tools and do something different in his business.
"I was working long hours with little or no reward and my staff were working a fraction of the hours and were taking home more money than me. I was losing sleep and couldn't see a way out."
"We supposedly work for ourselves to have the freedom to do what we want when we want and live the life that we dreamed of. Instead, we have a job working for a bigger DH than we were before."
Aaron's solution is simple, but he says it does take some commitment. He first tasks his fellow tradies with asking themselves what it would be like to get off the tools and start running their business, instead of working for less than minimum wage?
Aaron states that his system isn't easy, but the results are worth it.
"I have at my disposal a fail-safe system that will allow you to be off the tools in as little as 12 months if you are prepared to work at it and stick to it."
Aaron goes on to say that he is there every step of the way to keep his students accountable.
"That is someone who has been in your shoes and understands what it takes to accomplish your dreams."
Aaron also says that the plan is comprehensive and leaves nothing to chance. He also believes that there isn't a single business out there that he and his partners couldn't turn around if given the chance.
"The only reason it won't work is that you didn't put the effort in that is required."
Are you ready to work smarter and not harder, and turn your struggling business into a profitable one? If you're here reading this, then you have already shown that your hard work isn't paying the dividends you expected, so now it might be time to try something different.
Aaron Kemp from Max My Profit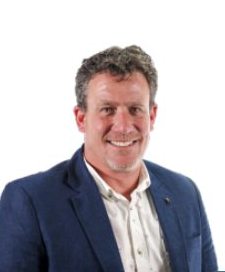 Aaron started his painting business in February 2014. He got sick and tired of working for other people and making them money and thought it would be easy to make his fortune on his own. He realised he was good at what he did but had no idea with what to do behind the scenes to make his business work and grow. He got into all sorts of trouble and not to mention debt. Luckily, he started working with Max My Profit to help structure his trade business, get out of debt and grow. He was so impressed that he purchased a franchise and is now paying it forward to help likeminded business owners to accomplish their dreams to also get off the tools and maximise their profit.
See his profile here: Max My Profit or give him a call at 0400166249
Get help for your trade business right here
Here at Tradebusters Academy we are committed to helping tradesmen and builders succeed in business with numerous tips and connections to trusted service providers.
Other useful links:
https://www.tradebusters.com.au/wp-content/uploads/2018/06/Tradebusters-Transparent-Logo-300x79.png
0
0
tradeacademy
https://www.tradebusters.com.au/wp-content/uploads/2018/06/Tradebusters-Transparent-Logo-300x79.png
tradeacademy
2019-05-20 14:23:53
2021-02-02 03:02:00
Tradie Leads - How a Business Coach Can Help You Grow