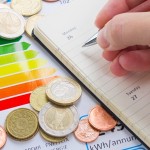 Anyone can make their homes more energy efficient. However, those who are building a new home have the upper hand in this regard, since they are bound by the Building Code of Australia to meet a minimum level of energy efficiency.
Granted, the law requirement could mean additions to the total construction budget, but those additions are generally a pittance compared to the savings such energy efficiency measures will give you.
In any case, whether your house is new or old, there are a number of things that you can do to make it more energy efficient and in effect, a little friendlier to the environment. Here are some of them.
1. Install multiple ceiling fans
Air conditioners are a great way of keeping cool inside your home especially this summer, but they are driving your energy bills up. A much cheaper alternative for keeping cool indoors is the ceiling fan. Typically, running an air conditioner costs you 52 cents per hour. A ceiling fan, however, will only cost you about two cents per hour. To make your entire home feel cool, it is ideal to install ceiling in all bedrooms as well as the dining room and the living room.
2. Insulate your home well
When you insulate your home well, the amount of heat that enters your home when it's hot will be reduced, and the warmth inside the home will be kept in during colder weather. Insulation is typically done on the ceiling, using materials such as wool, reflective foil, loose fill and batts. If you want a greener option to insulate your home, you should go with glass fibre batts, as they are 80% recycled.
3. Lessen the impact of the sun
The sun will always be there for perhaps a few billion years more, so there's not much we can do about that. We can, however, reduce our home's exposure to it and therefore keep ourselves cooler even in the hottest weather. Ideally, you should put up an exterior shade structure, or even extended eaves on the western side of your home to insulate your home from the sun's rays. If you're constructing a new home, make sure it is oriented in a way that will minimize the impact of the sun from both the east and west.
4. Install fittings that save water
For Australians, it is relatively easy to compare different products with regards to water efficiency, thanks to the Water Efficiency Labelling and Standards (WELS) scheme by the government. Under this scheme, toilets, showerheads, mixers and appliances that bear a high WELS rating are the wiser choice. A showerhead that has a WELS rating of 3 stars is a much better option that regular showerheads. The latter uses 25 litres per minute while the former only uses 6-7 litres of water per minute. That is a staggering difference in water use.
5. Make sure there is cross ventilation in your home
The breeze flows freely inside your home when there is good cross ventilation. Ideally, windows or doors on opposite sides of the house should be open at the same time to achieve the best possible cross ventilation, with the airflow entering at one point and exiting at another. When the heat of the summer sun is getting to you, just do what is mentioned above and the house will cool down faster.
6. Install light bulbs that are more energy efficient
CFL bulbs are certainly more energy efficient than incandescent bulbs. Not only do they last six times longer than regular incandescent bulbs, but they also use about 70 per cent less energy. Even better are LED bulbs, which use 80 per cent less energy than incandescent ones and last 25 times longer.
These are just a few of the many easy ways to boost the efficiency of your home. If you need any help making your home more energy efficient, you can always call us at Tradebusters. We'll make sure we'll find you the most reliable tradespeople for the job.
https://www.tradebusters.com.au/wp-content/uploads/2018/06/Tradebusters-Transparent-Logo-300x79.png
0
0
Valerie, The Editor
https://www.tradebusters.com.au/wp-content/uploads/2018/06/Tradebusters-Transparent-Logo-300x79.png
Valerie, The Editor
2014-01-16 09:18:28
2014-05-17 16:19:49
6 Easy Ways to Boost The Efficiency of Your Home