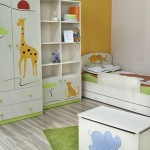 When you decorate your kid's room, you need to understand that it doesn't have to cost you a fortune. More often than not, you can decorate your kid's room on a budget. You can still transform your child's room with just a little money and a lot of creativity. Here are some tips for decorating your child's room on a budget.
1. Get your child involved in the process
Your child has every right to have a say in how his or her room should look like. More importantly, letting your child make decorating decisions can be good for your budget, because unlike adults, children are not burdened by so many choices that may just make you go over budget. Just show him or her, say, a choice of five colours for the paint, and you will be given a straightforward choice most of the time.
2. Get creative with paint
More often than not, painting is the logical first step to take when decorating your child's room on a budget simply because it tends to be the cheapest. While it may not cost much, a fresh coat of paint can completely transform a room if you get creative with it. Just be sure to give your child palette choices that will grow with him or her. You can also sneak in chalkboard paint for one wall so he or she can have a place to make drawings that would add to the room's décor.
3. Create mini art galleries
If your child is the creative type, then save whatever artwork he or she has done, frame them, and hang them all on one wall for a mini art gallery that will allow your child's personality to shine through. You can also add in random artwork that could serve as an inspiration for your child.
4. Add practical touches to the room
Children have a lot of stuff, and therefore need a lot of storage space as well as places where they can put their treasured possessions on display. You can do this in a practical way by putting up hooks behind the door or inside the wardrobe so they'll have a place to hang their bags, toys and caps, among other things. Bookshelves, which you can buy on the cheap, will also do fine.
5. Accessorise with patterns
Patterned accessories can easily add flair to any child's room. These patterned accessories could be a rug or colourful and vibrant pillows. As long as they complement each other, these accessories can help you give a cheerful mood to the room at a very affordable price.
6. Buy furniture that lasts
If you are going to spend some money on decorating your child's room, better spend a significant part of it to buy furniture that lasts. Unlike cribs, toddler beds and beddings that they will eventually outgrow, high-quality dressers or side tables are furniture your child can actually grow with. That dresser and table will certainly still be useful even when your child is already a teenager or in college. Although it could be a bit more expensive, you will still be saving money in the long run when you buy furniture that lasts.
Good for you if you have unlimited funds to decorate your kid's room as fancily as you want, but it's all right if you don't. Decorating your child's bedroom on a budget, after all,  is relatively easy, and it can be a lot of fun too!