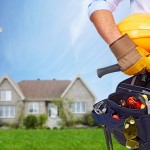 A study commissioned by the NSW Government Fair Trading has confirmed that word of mouth is the best kind of marketing for tradespeople. The 2013 study, which looked into consumer behaviors when they hire a tradesperson, was conducted by independent research company Instinct and Reason. About 1,000 NSW home owners who had hired a tradie in the past 18 months from the start of the survey acted as respondents.
Home owners use word of mouth to find a tradie
The study revealed that, among other things, 44% of home owners use word of mouth to find a tradie. Personally, I believe the figure should be higher, because word of mouth is very reliable. After all, most customers won't hesitate praising the tradie work if it's good, or putting him/her down if their tradie experience leaves so much to be desired.
The survey also revealed certain key findings, such as the high awareness among NSW home owners that a licence is required of electricians, plumbers and gas-fitters to operate in NSW. Most of them, 83% to be exact, also think that licensing is important.
Many home owners fail to verify licences
However, despite the high awareness of the licencing requirement, many home owners still don't check with the Fair Trading website to verify licence details. About three quarters of the NSW home owners surveyed claim they check a tradie's licence, but 14% don't go the extra mile of seeing if it checks out. In fact, of all the respondents, only 10% actually visited the NSW Fair Trading website for verification of a licence.
We've been saying all along that to find a tradie that is highly skilled, reliable and just won't let you down, you are best to rely on word of mouth referrals from people that can share real experiences about them. It could be from friends,  family, neighbours or a credible tradesmen service provider like Tradebusters that has long term established relationships with good tradesmen. Considering that the tradesmen who are asked to be part of the exclusive Tradebusters network  have all (100%) come from word of mouth referral and that our team members meet and really get to know them, we are confident we can help provide the best people for any trades job you might have.
To read the full article, click here.
https://www.tradebusters.com.au/wp-content/uploads/2018/06/Tradebusters-Transparent-Logo-300x79.png
0
0
Valerie, The Editor
https://www.tradebusters.com.au/wp-content/uploads/2018/06/Tradebusters-Transparent-Logo-300x79.png
Valerie, The Editor
2014-03-21 09:24:43
2018-09-15 12:31:28
Research: Word of Mouth Is Best Marketing For Tradies