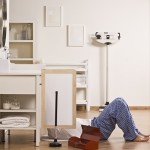 For a home owner, it's always advisable to have a reliable plumber on speed-dial, even when there's no immediate need for them. A common mistake among home owners is frantically searching for a random plumber only when there's already a plumbing emergency. It is infinitely preferable to have a good plumber on standby long before any plumbing problems pop up, so that when they do rear their ugly heads, there's a professional plumber who can just jump right in at a moment's notice and fix whatever needs to be fixed.
If you decide to find a reliable professional plumber long before any plumbing emergency comes up, here are some things you need to keep in mind when choosing one.
Ask if he has a licence
Whatever you do, never hire a person who does not have a licence to work as a professional plumber. A licence is your assurance that the person you're hiring is actually qualified to do any of the plumbing work you'll be asking him to do. Professional plumbers typically put their licence numbers on display on their identification cards, quotations, business cards, on their service vehicle or van or even in their ads or websites. In any case, it doesn't hurt to ask the person straight away if he has a licence, and ask for documentary proof.
Know their speciality
Before hiring the first professional plumber you see, you have to first ask about the services he or his company are offering. Remember, not all plumbers are created equal. Professional plumbers have their own specific specialities. One professional plumber, for example, could be specialising in bathrooms and repairs, while another could be an expert on putting up drainage systems or installing boilers or hot water systems.
Ask for plumbing quotes
It pays to know how much a professional plumber charges before you hire him, and the best way to find that out is by asking him for a plumbing quote. One thing you should remember, however, is that you shouldn't automatically go for the plumber who offers the cheapest quote. There could be a reason why the quotes are low, and you wouldn't want to learn that reason the hard way. To give you an idea about the usual rates of professional plumbers, they usually charge by the hour at $60 to $90 per. If the job you need done is on a larger scale, professional plumbers typically offer a fixed rate for such jobs, depending on how big they are.
Check if he does emergency plumbing
The whole point of having a plumber on speed dial is that you can rely on him to get to your home the soonest possible time in case a plumbing emergency strikes. Then again, not all plumbers offer emergency plumbing services. And when you do find a company offering emergency plumbing services, you should expect their charges to be slightly higher, particularly when you call in the middle of the night or on a weekend.
Always check for references
A good professional plumber would never hesitate to give you the contact details of people he has worked for in the past, because he is confident his former clients will say nothing but good things about the quality of his work with them. Knowing what former clients have to say about the professional plumber you're eyeing also gives you peace of mind, so ask for references at all times.
Have you checked out Tradebusters Connect?
Tradebusters Connect is part of the Tradebusters group and is a premium local business directory that can help you find a good local plumber. Here you can connect directly with our pick of the best 3 local recommended plumbers in your area. Visit www.tradebustersconnect.com.au and meet your local Tradebusters Premium 3 Connections!
https://www.tradebusters.com.au/wp-content/uploads/2018/06/Tradebusters-Transparent-Logo-300x79.png
0
0
Valerie, The Editor
https://www.tradebusters.com.au/wp-content/uploads/2018/06/Tradebusters-Transparent-Logo-300x79.png
Valerie, The Editor
2014-07-21 09:22:11
2014-07-31 13:22:24
Things to Keep In Mind When Choosing a Plumber