What To Consider Before Hiring A Basement Remodeling Contractor
The basement is typically used as a storage space. But there are many things you can do with your basement space. You could turn it into a man cave, living room, or spare bedroom.
However, a basement makeover is a massive undertaking. Some aspects of this undertaking, such as basement waterproofing, require a professional. That is why it is critical to hire a competent remodeling contractor.
You will have to choose between various remodeling contractors. It may be challenging. But here are some considerations you ought to make before hiring one:
1. License
Before partnering with a contractor, ensure they have a valid operating license. It's a sign of credibility. A license shows that the contractor possesses the necessary skill and expertise to do competent work. The requirements for getting a license are quite demanding in most states or municipalities. So, when you encounter a contractor with a license, you can trust that they know what they're doing.
2. Liability insurance  
Liability insurance ensures that the service provider bears liability if someone is injured while working on your property. You, as the homeowner, are responsible for things such as furniture storage. However, you shouldn't pay for your service provider's mistake or incompetence. Therefore, it's only fair that their company bears this burden.
Liability insurance is crucial because it provides protection and leverage in an accident. Not all service providers have this. But most reputable ones do because they pride themselves on their quality. It would be best to enquire whether a contractor has liability insurance upfront, not working with assumptions.
3. Service guarantees  
It would help if you determined whether a contractor provides service guarantees. It's an assurance of quality that service providers give, guaranteeing that they bear the repair expense if they fail to deliver. For example, if something breaks down a month after they finish the project, they should fix it at their own cost. This feature offers protection. Thus, it's worth checking whether a prospective contractor has it.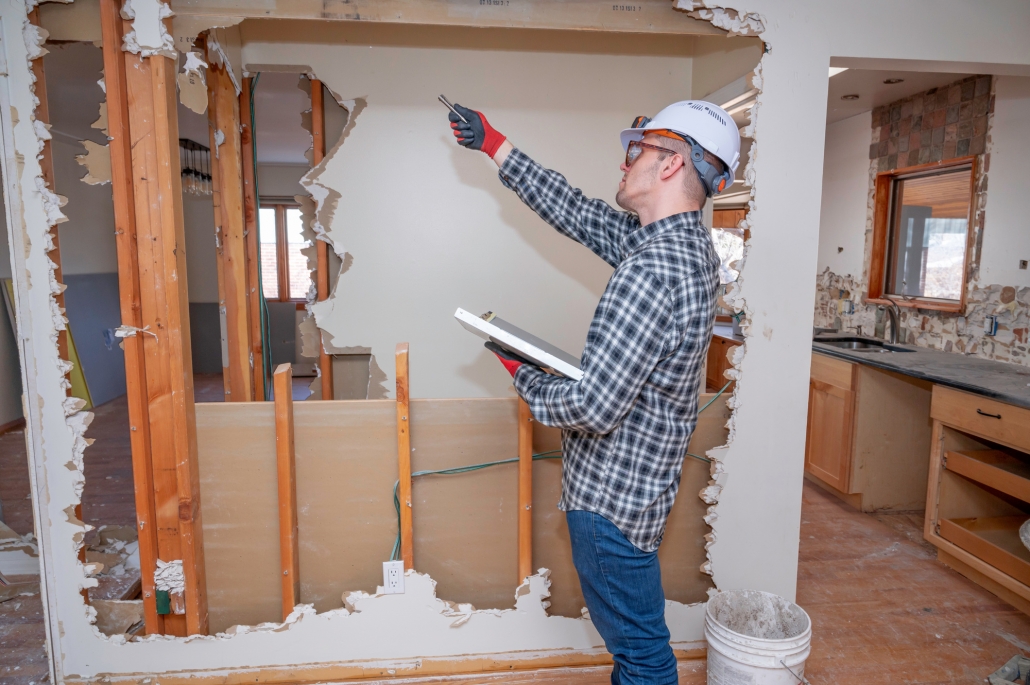 4. Reviews And references   
Thanks to the internet, it's become easier to access reviews and testimonials online. Most businesses nowadays have an online presence, usually through a website or social media.
Reviews are informative because people rarely exaggerate their experiences. It's doubtful that former clients will give a false review. Happy clients will likely give good reviews, and unhappy ones will do the opposite. So, before you shortlist or choose any contractors, see what kind of feedback they have.
Stick with companies with positive reviews because chances are you'll get excellent service from them. Contact former clients over social media to enquire about their experience. Their feedback should give you plenty of information about what kind of business you're dealing with.
5. Cost structure
Once you've developed a shortlist, try and interview each prospective contractor. Ask many questions as you want to learn more about what the company does. You must also request quotations from all the people you've called. It may be easier for them to quote you after seeing your basement. But they can also give you a rough estimate based on your description.
6. Communication Skills  
One of the reasons why making a phone call is essential is to determine whether they are good communicators. If you're working with someone, they should understand their job well. But they should also be able to display their ability to communicate at a high level.
Communication is about more than just speaking. It's also about listening. Therefore, your service provider should be keen to understand your needs and preferences. So, check to see whether prospective contractors possess this skill.
7. Experience   
Experience is one of the most important factors when hiring a contractor. If a contractor possesses years of experience, they have come across multiple situations. They've dealt with various problems and perhaps overcame and learned from them.
By hiring someone with experience, you benefit from the knowledge they've acquired for the time they've been in the industry. It's easier to trust someone with experience than someone who doesn't.
8. Fit
It would be best to determine whether a contractor is a right fit before hiring them. Make a decision based on criteria such as the projects they've done before, their reviews, their location, and their cost structure, among other things.
Determining who could be the right fit for your project can be challenging. But you can find a suitable candidate if you diligently follow the above steps. You may not get someone who ticks all your boxes. But finding one that beats most of them is possible.

Conclusion
If you're remodeling your basement, you must pick a contractor who understands the intricacies of basement renovation. You may have a vision of the finished product. Your contractor will assist in bringing that concept to life. They can achieve this while maintaining compliance. Use the above tips to help you select the best basement contractor.

https://www.tradebusters.com.au/wp-content/uploads/2023/03/Basement-Remodeling-Contractor.jpeg
1334
2000
Special Feature
https://www.tradebusters.com.au/wp-content/uploads/2018/06/Tradebusters-Transparent-Logo-300x79.png
Special Feature
2023-03-10 16:47:26
2023-03-10 16:49:42
What To Consider Before Hiring A Basement Remodeling Contractor