A practical guide for storing furniture during home renovations
Going through a home renovation can be exciting and exhausting at the same time.
While you might be excited about what your home could look like after the whole project, you also have to worry about keeping things in shape and order. The entire process of home renovation can be messy, especially if you plan to keep all or most of your furniture. With that, you need to identify how to store them properly during renovation.
During home renovations, proper furniture storage is non-negotiable. It protects your furniture from possible damage and dirt caused by house improvement activities. To help you out, below is a guide that you can keep in mind. Keep on reading.
Rent a storage space
If you have plenty of furniture you need to store but don't have enough room inside your home, then you need to rent a storage space. This allows you to be worry-free as every possession is from a distant place, safe from renovation dirt.
To get the best deals from your area, you can type 'storage units Auckland,' or from whichever city you're in online. You should come up with a list of the number of storage spaces near you, which allows for maximum convenience.
You can also check the storage space to see if they can offer a temporary storage unit for you. Since most house renovations only take a few weeks or months, you won't need to purchase the year-long subscription as there will be plenty of months you can leave them empty.
Utilize your house's extra room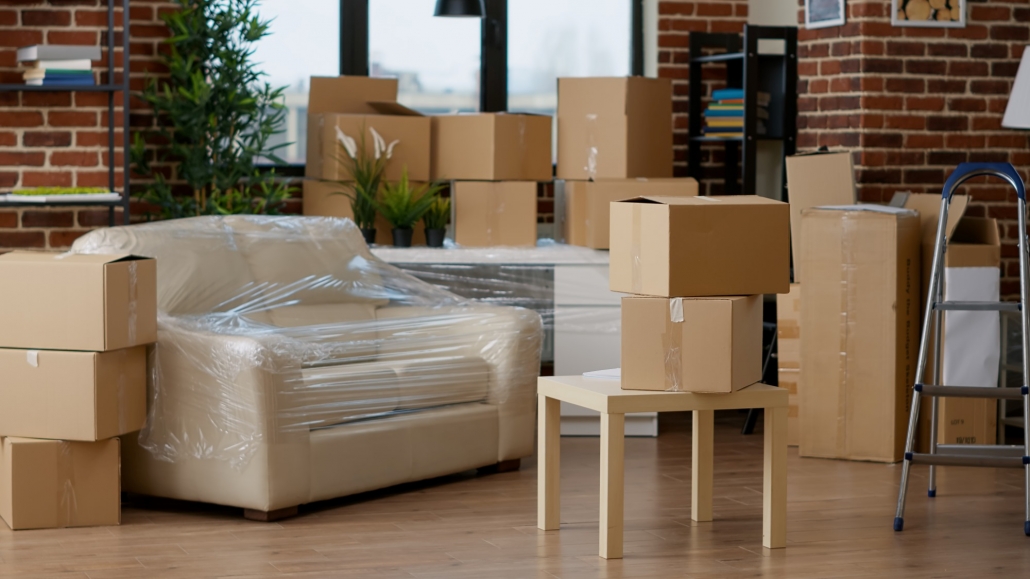 If you're not renovating your entire home, as you're only focusing on your living room, kitchen, or home patio, you can utilize your other rooms to make way for your storage space. While this can be pretty inconvenient, especially if it's a room that you need to use every day, it's your second-best option if you'd like to save on costs.
As you store your furniture in the spare room, you save money from renting a new space and save time and energy from transporting your furniture from your home to a much further location. Household storage is possible with your family's extra room.
Use your garage
If you have a large garage, you might consider turning it into a temporary storage space in the absence of alternative storage units. You can just pull your car outside until the renovation's complete or place them conveniently on the other side of the garage interior so that you can still park your car while keeping your furniture at the same time.
If you plan to use your garage for temporary storage while also parking your car in the same spot, ensure that you keep your furniture well protected from the car's exhaust and dirt. You can cover your furniture with a thin plastic sheet or use old newspapers, which should help keep your furniture's condition in place.
Consider a portable storage space
If you don't have enough space in your home to keep your furniture or you're simply renovating your entire house, both forcing you to take everything out, storage space might be your next best option.
And hiring a portable storage space can do you wonders. A portable storage space involves bringing the storage container right to your home and allowing you to store anything you'd like, and the storage company will take it back to their warehouse.
Ask your friends or family for help
If you don't have extra room in your home or have the budget to rent a storage space, you might want to consider asking your friends or family if they could let you borrow their room for temporary storage space. While this is a bit more challenging to achieve, you might be surprised to know that there are people willing to let you borrow their spare room to help you out.
When someone lets you borrow their space as a temporary storage unit, it's only ethical that you offer to pay for their time and effort. If they refuse, give them a token of your appreciation. It doesn't have to be too grand, but something that comes from your heart can spell a huge difference.
Provide proper protection for each piece of furniture
With whichever space inside your home or a storage unit you're storing your furniture, ensure that you provide each piece of furniture with maximum protection. This will help to extend their lifespan, especially since prolonged storage can affect their quality.
When storing your furniture, try to cover then with a thin plastic sheet or bubble wrap if you'd like to be safer. Provide extra care for your fragile items, such as mirrors, glass, and vases. You can put your things inside a box filled with protective peanuts and wrap them around with a thick cloth or bubble wrap.
Moreover, try to avoid placing furniture on top of the other, especially if they're not designed to accommodate too much weight on their surface. This will help to avoid adding too much pressure, which can break your furniture, especially your antiques.
Put them inside boxes that come with labels
If you still have your furniture's original boxes, then now's the perfect time to store them back inside for proper protection and storage. While this doesn't apply to everyone, as most people throw away their boxes once they're out, this might still be a workable solution if you have plenty of spare boxes available.
When storing furniture inside the boxes, ensure you put a label on it. This allows you to quickly identify what's inside so you can provide any extra care and protection when necessary. Retrieval is made easy too.
Takeaway
Home renovations can get messy. To keep your furniture safe, you need to store them properly, whichever method you choose. You can either rent a storage space or choose any empty room in your home and utilize it in a storage space. Moreover, you need to learn how to store them properly and give them the protection it needs while in storage. While the process might be a bit lengthier, it'll guarantee the safety and longevity of your furniture.

https://www.tradebusters.com.au/wp-content/uploads/2023/01/Storing-Furniture-During-Home-Renovations.jpg
1333
2000
Special Feature
https://www.tradebusters.com.au/wp-content/uploads/2018/06/Tradebusters-Transparent-Logo-300x79.png
Special Feature
2023-01-06 12:25:05
2023-01-06 13:38:00
A Practical Guide For Storing Furniture During Home Renovations