Are you looking for professional builders in Melbourne?
If you are planning to build a new home, about to undertake a major structural renovation, or are looking at extending your house, then finding the right builder in Melbourne to work with is one of the most important searches you need to make,especially when large sums of money are involved.
We understand it is not an easy decision especially with many horror stories of builders compromising quality standards in order to cut cost, or providing "cheap" quotes to secure projects, and then blowing out  budgets. Selecting the wrong builder can be costly not only financially but also in terms of time and stress.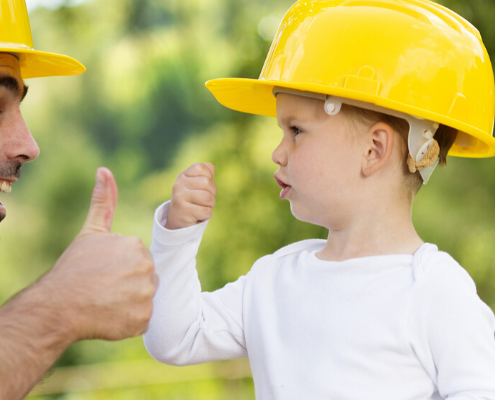 About our network of tried and tested builders
Unlike other tradesmen services, we have personally selected and interviewed each Melbourne builder that is part of our network.  We pride ourselves on being a network focused on the quality of the builder (and not quantity). And that is why our team can personally tell you about genuine builder experiences with other Melbourne users of our service and even help arrange for you to see those jobs so that you can be completely comfortable with your decision.
Qualities that define the good Melbourne builders that are part of our network include:
Years of experience in the building industry
Qualified and licensed as registered builders in Victoria
Carry the right levels of insurance for your protection
Outstanding workmanship and project management skills
An ability to meet time-frames, budgets and help you avoid costly mistakes
Able to connect personally with clients, and support them through a process that may be long, daunting and complex
A love for building and great pride in their reputation and work.
We also know that each Melbourne builder has an area of specialty, whether this is in remediation works, small or major renovations or extensions, bathroom renovations or second floor additions. Our team will discuss your specific job with you so that we can match you with a Melbourne builder that has the right experience and skill sets for your particular type of project.
We believe that building and renovating should be a rewarding experience and one to be enjoyed and our team is there to help you achieve this. If you are ready to start your project, or simply don't know where to start in finding a good Melbourne builder and want help in navigating the process then contact us today. Our service is free to use and together with our experienced team we can help get your building project off to a positive start.
More Home Building Tips
10 Questions You Must Ask Your Builder
The Best ROI On Home Renovations