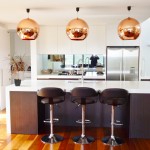 We take on home renovations mostly because we'd love to give our homes a brand-new look. One thing that should never be that far back in our minds, however, is the return on investment or ROI on home renovations.
The truth is, most of the home renovations we do don't really increase the value of our house as much as they cost. So what yields the best ROI on  home renovations? Here are some suggestions.
Kitchen renovations
One of the first things that a home buyer looks at is the kitchen. However, before you start doing kitchen renovations at great cost, see if the area actually needs major renovation work. If you already have an old, but still great-looking kitchen, perhaps it would only need a little facelift. That way, you spend less money, but get a big return on that money when it's time to sell the house, courtesy of a fabulous kitchen.
Attic bedrooms
If your house has an attic, it is worth exploring if it can be converted into an additional bedroom. That's because your house's selling price does tend to soar with every extra bedroom to your home. It's also a very desirable thing for many home buyers. A warning though: Turning an attic into a bedroom can be a very costly project, so do this only if budget is not a problem and you're looking to sell any time soon. You also many need to seek council approval. A good local architect can help you assess the feasibility of the project.
Add a home office
Another thing that could prove to be attractive to future home buyers is the presence of a home office. In this day and age, many people already work out of their homes. Although not everyone needs a home office, it will still be great if your house has a space dedicated for work. When you sell your house in the future, your home office could become one of its bigger selling points.
Bathroom Renovation
If you are planning on renovating your master bathroom, it is worth considering a double sink basin and custom showers, and get some couple appeal happening there. Create the feel of space through good lighting and extra storage cabinets.
Home renovations to improve street appeal
Improving your street appeal may just involve minor renovation work, but the ROI on them is proving to be huge. Installing lights along the paths, replacing an entry door, installing new garage doors, replacing rusty light fixtures, painting the front door or replacing exterior siding are all small projects that don't cost as much as a major home renovation. First impressions count so it pays to make it an exceptional one especially if you planning to place you home on the market for sale.
Discover the best ROI on home renovations by investigating the market
Before you do any major home renovations, it is worth setting up appropriate investment parameters for your location. To understand the best ROI on home renovations for your Sydney suburb, you may like to talk to local real estate agent. They would be able to best guide you into property values of similar home in the area, based on what you have in mind. Getting this right will help you determine an appropriate renovation budget and understand how far you should take your project in order to maximise the renovation profits. After all, it is a numbers game.
Other Useful Links
Need Help with your home renovation? We can help you in Sydney, Melbourne, Brisbane, Perth.
https://www.tradebusters.com.au/wp-content/uploads/2018/06/Tradebusters-Transparent-Logo-300x79.png
0
0
Valerie, The Editor
https://www.tradebusters.com.au/wp-content/uploads/2018/06/Tradebusters-Transparent-Logo-300x79.png
Valerie, The Editor
2013-11-07 11:48:11
2014-12-23 19:47:37
Home Renovations Sydney: The Best ROI