Want to find a good architect in Perth? Then you have come to the right place!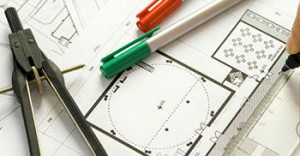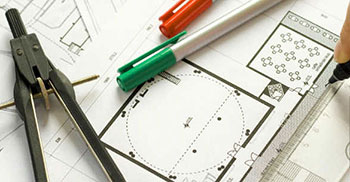 It can get pretty exciting when you are planning to get a new house built or just to get a major home renovation project off the ground. For either project to become a reality, you may need the services of a good professional architect in Perth.
Aside from helping you with the aesthetics of your home, a good architect can also help you add considerable value to your property. Moreover, the right architect in Perth can certainly help relieve you of the stress that often comes with house construction or renovating a home. That is why we believe it is extremely important that you work with an experienced architect that understands building processes, council regulations, and that is exceptional at design and project execution.
Let's find the right architect in Perth together!
Using our Tradebusters service will in effect spare you from the rather long and stressful task of searching phone books and online directories in order to find an architect in Perth. The Perth architects that are part of our exclusive network have all come to us by recommendation, meaning they have been proven, tried and tested for your complete peace of mind.
The qualities we look for in the Perth architects in our network
To be able to join our network, architects in Perth must be further screened and interviewed and below are some of the qualities we assess to determine if they are a good fit for users of our service:
Years of experience in the field

Exceptional eye for details

The ability to strike a balance between innovative design, space use and functionality

A natural talent for helping clients achieve a look that suits their lifestyle

Being able to come up with adequate drawings and specifications for the project

Must understand the ins and outs of council and building requirements

Highly skilled at project coordination and execution, covering all aspects from design to planning to approvals and building construction

Have all the right insurances that protect everyone involved in the project

The ability to avoid costly mistakes and finish projects on time and within budget
What to expect when using the Tradebusters service
With one call to our office, you can speak to our tradesmen coordination service team including Annette and Sharon about your project and what you need to satisfy your architectural, design, and construction needs. It is our goal to help connect you with a highly skilled and responsive architect that can facilitate your project from concept to design to completion and not to mention, one that completely "gets you"!
And our service doesn't stop there. We also know post plan approval you may need the services of other local skilled Perth tradesmen like builders, painters, bathroom and kitchen renovators. Our team will continue working with you to help arrange any other Perth tradesmen that you need along the way meaning you won't need to go any further than our service.
If you are ready to kick start your project, or even if you are feeling unsure and overwhelmed with the project ahead, why not contact our friendly team today for an informal chat about your project and see how our service can assist you in finding the best architects in Perth and overall help you manage your project to success.
More Home Building Tips
10 Questions You Must Ask Your Builder
The Best ROI On Home Renovations