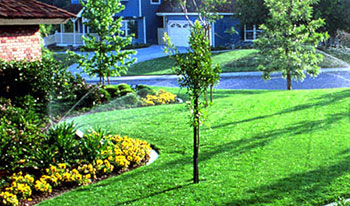 Landscapers Sydney – Your search is over!
Would you prefer to work with a tried and tested recommended Sydney landscaper?
If so, then you are in the right place!
Tradebusters is one of the very few companies around that is absolutely selective about the Sydney landscapers (or any tradesmen) it associated with. We are not a network comprising of hundreds of landscapers in Sydney. We pride ourselves on being a relationship based network that partners with a small number of reputable Sydney landscapers who have continued to demonstrate to users of our service outstanding quality, excellent customer service and value for money. The Sydney landscapers and landscape designers in our network like Jesse, Nadia and Mark operate professional businesses, are passionate about their creations, and truly appreciate that any landscaping job, big or small, if done right, will add considerable value to your home, work and lifestyle.
It's important to also know that not all Sydney landscapers and designers are the same. Each is different and may have an area of focus, so finding one that is right for your project type is exactly what we can help you do. Landscape specialities could be:
Landscaping designs
Garden maintenance
Decking, paving, retainer walls, awning installation
Pools and water features
Design and construction of complete outdoor entertainment areas
Soft or hard landscaping, residential or commercial focus
How can Tradebusters help?
Sharon, Annette and the rest of our team can tell you exactly about the experience and skillsets of the Sydney landscapers and designers in our network. At no cost to you, we will help co-ordinate meetings and quotes and share their latest landscaping projects so that you can be totally confident with your choice.
Save time, effort and confusion and contact us today and tell us about your project!
More Home Ideas
Green decorating ideas for your home
Lawns that require minimal maintenance
10 questions you must ask your builder