Small bathroom renovations Sydney – Get started today
Are you looking for a highly-recommended business to help with your small bathroom renovation in Sydney? Or an experienced bathroom designer or bathroom renovator specialising in small and large scale bathroom renovations at affordable prices? And most importantly, one that is qualified and has a successful track record?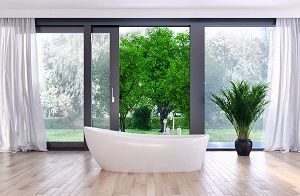 Try our trusted network for your small bathroom renovation in Sydney
Tradebusters, we have done the hard research to save you time, money and effort. We have personally selected bathroom renovators and bathroom designers in Sydney like Melinda, David and Chris to be part of our trusted and quality network.
Their professionalism, reliability and high quality standards have been proven time and time again by users of our service, who would be open to share their experiences and homes and showcase bathroom renovations in the North Shore, Northern Beaches, the Hills, Inner West, Sydney South, Eastern Suburbs and any other part of Sydney.
How Tradebusters works to help you with your bathroom design and renovation in Sydney
It's so easy with Tradebusters. With just one call and at no cost to you, we will:
Help arrange meetings with suitable bathroom renovators and designers
Ensure you get the quotes on time
Assist you with other trades that you may need as part of your bathroom renovation like plumbers and tilers
Lead you to some of our preferred suppliers where you can make significant savings on your bathroom supplies and bathroom tiles.
Experience the Tradebusters difference, and contact us today to discuss your bathroom renovation in Sydney.
More Bathroom Renovation Tips
How To Choose A Quality Bathroom Renovator
6 Bathroom Design Mistakes You Need to Avoid
A Luxurious Makeover For Your Bathroom