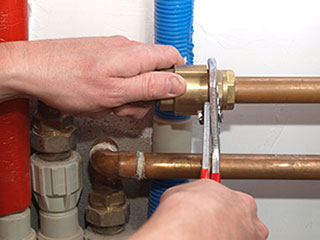 Looking for a Sydney plumber in North Sydney, Sydney CBD, Bondi or anywhere in Sydney? Who do u call?
Tradebusters! With us, you don't need to worry about the time, guesswork and risk that often comes with finding a suitable plumber in Sydney, because we have done the hard research for you!
Our team has selected used and recommended qualified Sydney plumbers to be part of our trusted network. We can tell you about Mark, Matt and Scott, who are specialists in the plumbing trade, offer value for money and love to surprise you- by showing up on time!
Whatever your plumbing needs- problem pipes or drains, a hot water system replacement, gas installation, sewer and stormwater repairs, or major new plumbing works as part of a renovation or construction project, our Sydney plumbers can help you in your home, investment properties, commercial offices and retail stores.
Experience the Tradebusters difference when looking for a Sydney Plumber
Simply tell us about your plumbing job on our website or contact the Tradebusters team and speak directly with Sharon or Annette. They will not only help connect you with available plumbers in Sydney when you need them, but also provide you with a copy of their licences and insurances so that you have complete peace of mind with your selection.
No plumbing job is too big or small, and we can assist you with a Sydney plumber in Bondi Eastern Suburbs, Sutherland Shire, Northern Beaches, Inner West or any other part of Sydney.
It really is as simple as one call so contact us today!
More Tips For Dealing with Plumbers
Top Ten Questions to Ask Before Hiring A Plumber
How To Find a Dependable Plumber
The Hidden Costs of Renovating Your Kitchen or Bathroom