Find a professional Melbourne painter for your home or office right here!
Painting is an important part of any home's external and internal appearance. It is also a trade where painting quotes can vary significantly for what appears to be the same job. The painting preparation process, paint type, quality and number of coats all have an impact on the cost, finish, and ultimate longevity of the job. It is therefore important to find and work with a professional Melbourne painter that does not take short-cuts in any of these areas which could comprise the quality and life of the paint works.
With hundreds of painters in Melbourne to choose from, you could also end up spending days searching directories to find a suitable one. And like most homeowners you may also value the security of using a painter that others have used with success in their home.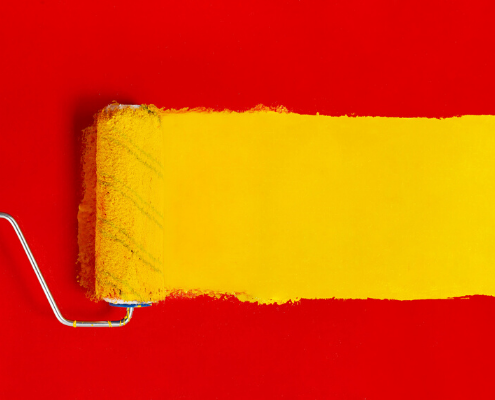 Find a recommended  Melbourne painter that others have trusted!
Tradebusters believes that the best way to find a good painter in Melbourne is through trusted referrals from others that have used them in their own homes or businesses and can genuinely vouch for their quality of work and service.
And that is the basis of our business model. All the painters in Melbourne that are part of our network have a successful track record because we are not simply a directory for hundreds of unknown painters. Instead, we have selected and accepted only a small handful of painters into our trusted trade network; ones that have been recommended to us meaning we can share with you first-hand experience about them as we simply continue to use them time and time again.
Experience the Tradebusters difference
Our tradesmen concierge team can tell you exactly about the experience, skillsets and price ranges of the Melbourne painters we are associated with. This is free and at no cost to you. They will help coordinate meetings and quotes and share their latest painting projects, including arranging for you to see some of them so that you can be totally confident with your decision.
Whether it's your office in urgent need of a fresh coat of paint, or your home needing a complete repaint inside and outside, we can help match you with painters in Melbourne that are perfect for you. For a peace of mind experience with Melbourne painters you can trust, you can tell us about your job by completing our easy job request form and our team will call you back shortly.
More Home Painting Ideas and Tips
The best ROI on home renovations
Find a professional painter-tips