Planning a kitchen renovation in Sydney? We can help with good recommended kitchen cabinet maker in Sydney.
Are you planning a new kitchen as part of a kitchen renovation or new home construction?
There are many kitchen renovators and kitchen cabinet makers in Sydney to choose from and the quality and costs can vary enormously.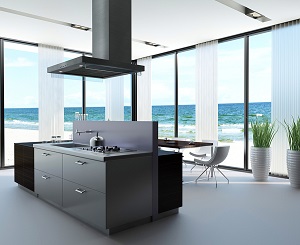 Kitchen cabinet makers in Sydney that pass the Tradebusters test!
At Tradebusters, we have done all the hard research to save you time, money and effort!
We can help connect you with tried and tested kitchen cabinet makers in Sydney like Tony and Andrew, who we have personally selected to be part of our trusted network.
We have carefully chosen family owned businesses that have continuously demonstrated to users of our service, reliability and high quality work at very competitive prices. We are happy to share their portfolios and testimonials for exceptional kitchen cabinet making and kitchen renovation work, from small kitchen makeovers to designer kitchens for brand new homes.
Experience the Tradebusters difference with your kitchen renovation
With our tradesmen concierge service, you can make it all happen with just one call! At no cost to you, Sharon and Annette from our team will work directly with you to help you:
Organise meetings with our kitchen renovators and kitchen cabinet makers in Sydney
Ensure you get competitive quotes on time
Co-ordinate any other tradespeople you may need as part of your kitchen renovation, such as plumbers, electricians and tilers
Lead you to some of our preferred suppliers, where you can make significant savings on your kitchen appliances.
Contact us today and tell us about your kitchen renovation.
More Kitchen Renovation Tips
Why the Kitchen is the Most Important Part of the Home
6 Tips to Make Your Kitchen Look More Fabulous
The Hidden Costs of Renovating Your Kitchen or Bathroom