Looking to renovate your kitchen? You are in right place to find good kitchen renovators in Perth
The kitchen is one of the most important rooms of the home- many call it the centre piece!
That fact makes it all the more crucial to find the best Perth kitchen renovators to work with so that your dream kitchen becomes reality. A kitchen renovation has different aspects to it much like bathroom renovations. It may involve a number of qualified tradespeople to complete the project including plumbers, cabinet makers, electricians and tile layers. Fortunately with our service, we can help you streamline the process so that it is well managed and as stress free as possible.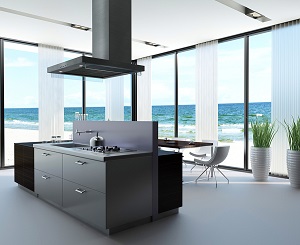 Let us help you find quality kitchen renovators in Perth!
We take pride in the fact that the Tradebusters network of kitchen renovators in Perth comprises of other homeowners' best experiences and recommendations.  After a rigorous interview and screening process, we invited them into our exclusive network of tradesmen, and they have since consistently provided high quality work to those who use our service.
Here's what to expect from Tradebusters
The moment you give us a call or complete our simple online form, a member of our tradesmen co-ordination team will contact you to help organise your kitchen renovation in Perth. Apart from setting up meetings between you and potential kitchen renovators, they will also share with you their portfolios and testimonials for exceptional kitchen renovation work to give you an idea of what they are capable of.
Give the Tradebusters service a try now!
With just one phone call, you can get your kitchen renovation project started.  In addition to helping you find a suitable kitchen renovator in Perth, we will also connect you with some of our preferred home improvements suppliers so you can save money on materials and other items you are going to need for your kitchen renovation project like appliances and tiles.
So if you are ready to get your kitchen renovation underway and value a service that can help you from start to end then contact our team today.
More Kitchen Renovation Tips
Why the Kitchen is the Most Important Part of the Home
6 Tips to Make Your Kitchen Look More Fabulous
The Hidden Costs of Renovating Your Kitchen or Bathroom