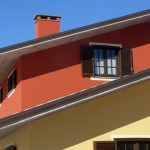 Finally, after months of planning, you and your family are going on a well-deserved holiday, and outside the country at that. You'll be gone for weeks, which means no one will be home for quite some time. Have you done enough to secure your home safe while you're away? Here are some tips to help you keep your home safe while on vacation.
Keep silent about your vacation plans
It's perfectly understandable to be so excited about your upcoming vacation that you post about it on your Facebook page. Doing this, however, makes your house a target for potential burglars who might be any of your hundreds of "friends" on FB. They will know when to strike, what with you talking about the date you'll be leaving and how long you'll be gone. It is in your best interest to just keep your vacation plans to yourself or to trusted friends and family.
Ask others to keep an eye on your property
Since you're informing trusted friends and family about your holiday plans anyway, how about asking them for help in keeping an eye on your house? You can ask your next-door neighbours to do just that, while leaving them a key to the house and your contact number in case something urgent really came up. Better yet, have a trusted friend or member of your family stay at your house the entire time you're away. If you can get a housesitter you can trust, you can be sure that your home will stay safe and secure.
Make it look like you're home
If you can't get a housesitter, at least make it look like you're home. With most every home appliance and fixture having timers these days, set them to turn themselves on at certain times of the day, making it look like you never left.
Lock your doors and windows
Admittedly, burglars these days are so adept at picking locks that they almost always beat them and proceed to do their thing. However, you need not make it any easier on them by putting up inferior locks. Lock your doors and windows with high-quality locks. The longer they take to pick your locks, the higher their chances of being noticed by someone in your neighbourhood will be.
Install motion sensor lights
Burglars love to operate under the cover of darkness, so give them light, even during the darkest of nights. Motion-sensor lights would be a welcome addition to dark areas outside of your home.
Invest in a security system
Don't look now, but homes without security systems are three times more likely to get burgled than those that have such systems in place. Just don't forget to arm them though. A security system is utterly useless if you forget to set it when you leave for your vacation.
Also be sure to have your security system installed by a professional. If you would like to find a trusted tradie who can do this, why not give us a call today?
https://www.tradebusters.com.au/wp-content/uploads/2018/06/Tradebusters-Transparent-Logo-300x79.png
0
0
Valerie, The Editor
https://www.tradebusters.com.au/wp-content/uploads/2018/06/Tradebusters-Transparent-Logo-300x79.png
Valerie, The Editor
2013-11-14 11:48:13
2014-05-17 16:47:26
Keep Your Home Safe While On Vacation