Are you looking for a recommended cabinet maker in Melbourne?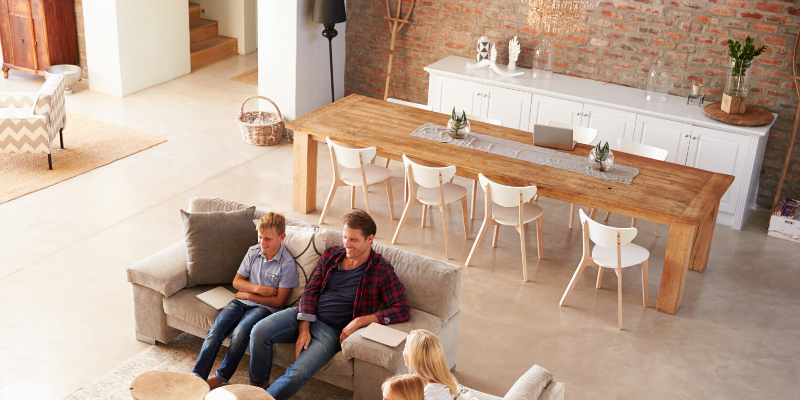 If you want to find an experienced and recommended cabinet maker in Melbourne you are in the right place!
Out of the many trades out there, we believe that cabinet making is one of the most important ones where quality absolutely counts as any shortcomings will not go unnoticed. Selecting a highly recommended cabinetmaker is really your best chance for ensuring you won't get disappointed.
Cabinets may sound trivial, but they make up key features in most homes, especially the kitchen where using a quality cabinet maker for a kitchen renovation can help add considerable value to your property. You may also need a cabinet maker for wardrobe cabinets in the bedrooms, living room tables and entertainment units, laundry cabinets, office shelves and desks or workshop benches.
Access cabinet makers that have been tried and tested by others
Unlike other trade services out there, we have handpicked each Melbourne cabinet maker in the Tradebusters network. We only deal with a handful of cabinet makers in Melbourne that have been recommended to us to join our trusted trade network. Our system is to use the same good cabinet makers over and over again who have demonstrated to other users of our service excellent workmanship, good customer services skills, high quality jobs at reasonable prices- and most importantly complete pride in their work and reputation. This means our team can tell you everything you need to know about potentially suitable cabinetmakers for your job including their years of experience, price ranges and what others have experienced with them.
What Tradebusters can do for you?
Tradebusters is committed in its personalised coordination service. Our team will speak to you about your cabinet making needs in Melbourne. We will tell you about the various cabinetmakers in Melbourne that are part of our network and look to match you with the best cabinet makers based on experience, specialties, availability, prices, and even personality.
Our service is easy and free to use. You can tell us about your cabinet making job by contacting our team directly by phone or by completing our simple online form. Why not contact us today and find the best cabinet makers in Melbourne for your home?
More Cabinet Making Tips
Why the Kitchen is the Most Important Part of the Home
6 Tips to Make Your Kitchen Look More Fabulous
The Hidden Costs of Renovating Your Kitchen or Bathroom