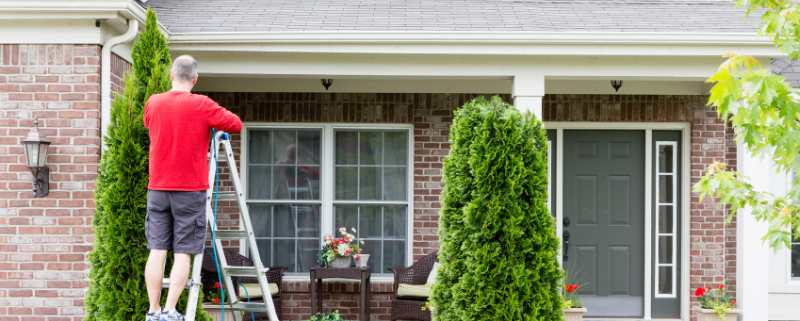 Finding the right builder for your renovation projects in Sydney
If you need to have some major work done on your current house, or you're building your next home, you'll need to know the best way to find a reputable builder you can trust to finish the job.
There are basically two options you have available when you are looking for a builder. Firstly, you can research and do due diligence on all builders who come up for consideration, but how do you know who to talk to in the first place?

Ask around
Consult with any of your friends who have had some work done recently and ask to see the completed work. If you know any architects or other professionals who work in an industry related to building, then it might be worthwhile checking out who they think the quality builders are in your area.
While this is a tried and true strategy for finding a builder in Sydney you can work with, it will help to keep in mind that just because someone else was able to work well with them, it does not automatically mean that you will fare just as well. Any endorsement you receive will be subjective, which means you should take the time to do further research.
Use a trade concierge
A trade concierge is an excellent strategy to find quality builders if you don't happen to know anybody to ask. Like trade directories, a trade concierge will provide a list of builders convenient to your location.
However, unlike directories, a trade concierge like Tradebusters take the listing process one step further and vet the businesses they list for quality and reliability. Whenever you contact any of the builders listed on their site, you can be sure they have passed Tradebusters stringent requirements and deserve their listing on the site.
Check their work
Builders with nothing to hide will have no problem giving you a list of clients they have worked with in the past. However, you don't just want to check their work by doing a cursory examination with a drive-by.
You can find a lot out about a potential builder by talking to their clients. A few items you can check off include:
How did they handle the job in general?
Were they considerate of noise?
Did they clean up and leave the workplace tidy?
Did they always show up on time?
Did they complete the job on budget?
The interview
You will inevitably get your shortlist of builders down to where you will be conducting a face-to-face interview. During this stage, you will want to be keeping an eye on how well they present themselves. Check out their equipment as well to see if they use quality equipment and maintain it in a good state of repair.
At some point during the interview, the builder will request a scaled drawing and the specifications for the job so that they can draw up an accurate quote. A detailed plan is essential to ensuring a job goes smoothly.
Changing a drawing before a job starts is much easier than changing plans halfway through a job because you don't like how a part of is turning out, and it shouldn't come as a surprise that this is the primary reason jobs go wrong.
When you have completed your research and have settled on a builder, your next step is to have a detailed contract drawn up. It's important to cover every little detail in this binding legal document, including when payment is due for each stage.
As a final note, keep in mind that good builders are always busy, so be prepared to wait for them to become available.
https://www.tradebusters.com.au/wp-content/uploads/2019/12/Tradie-Tradesman-Sydney-Australia.png
400
800
Valerie, The Editor
https://www.tradebusters.com.au/wp-content/uploads/2018/06/Tradebusters-Transparent-Logo-300x79.png
Valerie, The Editor
2018-07-27 20:24:19
2019-12-27 23:42:23
Builders Sydney Renovations Help Guide