Your search for the best roof repairers in Sydney just got easier!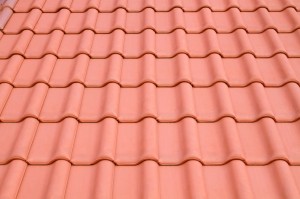 There is no quantifying the importance of that roof over our heads. It protects us and our loved ones from all the elements, and it's only right that we take care of that roof by performing proper maintenance on it. However, like most everything about any house, many home owners only pay attention to their roof when something is already wrong. Worse, some home owners actually ignore leaks, broken or cracked shingles, or any general weather damage until it's too late.
If you're here to search for the best people who do the best roof repairs Sydney can offer, then at least you're immediately doing something about your roof and whatever damage it may have already suffered. Whether it's a leaking roof or broken shingles that needs fixing, you're already on the right track just by making it to this website. Why? Because we're in the best position to help you find the best roof repairers in Sydney right now.
Let us help you the find people who do the best roof repairs Sydney can offer!
Using the free Tradebusters service is probably the easiest way for you to find the top roof repairers in town. We know this because the top roof repairers in Sydney actually belong to our exclusive network! Every single roof repair specialist that we admit into the Tradebusters network is handpicked. Apart from the glowing recommendations from previous customers and employers they have come to us with, they have also gone through a very stringent interview and selection process. On top of all that, we actually have first-hand experience of their services. For anyone who will use the free Tradebusters service, the roof repairers in our network will always have our stamp of approval and more.
Our roof repairers in Sydney offer the following services:
replacing missing/damaged shingles
chimney flashings
venting
leak detection/repairs
loose/cracked or rotting shingles
seal roof flashing
wood shingle replacement
skylight repair/installation
removal of dryrot/fungus at eaves or rafters
regular roof maintenance
complete roof repair
ridge cap repointing
replacement of rotten battens
lead flashing
How the Tradebusters service works for you
Getting access to the best people who do the best repairs Sydney can offer is literally within your fingertips when you use our service. With just one call, our team will already set everything up for you. One of the most important things they will do is to arrange meetings between yourself and the roof repairers under our wing. With such meetings, you will be given an opportunity to discuss the details of your roof repair project. More importantly, you will be able to personally evaluate the roof repair specialists who will be sitting across from you. Apart from your personal observations, the information that our team will provide regarding their skills and experience will also help you reach a decision that's best for your needs.
So pick up that phone or fill out our simple online form now, and our team will assist you in the best way that it can.
More Useful Roof Repair Links
Spotting Signs of Roof Damage After A Storm From The Ground
US Study Says White Roofs Save Money