Are you searching for professional landscapers in Melbourne?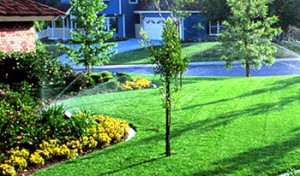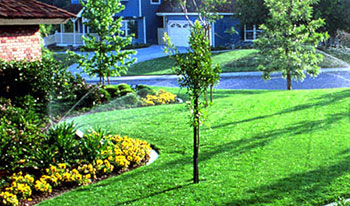 A quality landscaping job has the potential to add considerable value to your property. And working with a professional landscaper in Melbourne can help you achieve this as well as ensuring you create an external space that suits your desired lifestyle and budget.
To choose the best landscapers in Melbourne without spending long hours searching online, or taking the risk with randoms from a local paper you really don't need to go any further than Tradebusters.
Find landscapers in Melbourne that other homeowners have trusted!
We have personally selected and interviewed each Melbourne landscaper in our exclusive trade network. All our landscapers in Melbourne have a successful track record because we are not simply a directory for hundreds of listed landscapers. Instead, we have selected only a small handful of professional landscapers that we wish to be associated with; ones that others have recommended to us, which means we can share with you first-hand experience about them.
The Melbourne landscapers and landscape designers in our network operate professional businesses, are passionate about their work, and truly appreciate that any landscaping job, big or small, if done right, will add considerable aesthetic beauty and value to any home and garden.
It is also important to know that not all Melbourne landscapers and designers are the same. Each is different and may have a specific area of focus and depending on the nature of the landscaping work may even require a specific license type to carry out the job.
Landscaping specialties could include:
landscaping designs
decking,  pergolas and other external awning installations
paving, sandstone constructions and other external tiling
retainer walls and various fencing
design and construction of complete outdoor entertainment areas
pools and water features
horticultural and planting works
small garden maintenance
soft or hard structural landscaping, residential or commercial focus.
This is why our team will discuss your project with you and try and match you with the best fit landscaper for your type of landscaping job.
Experience the Tradebusters difference
Our friendly tradesmen coordination service team can tell you exactly about the experience and skill sets of the Melbourne landscapers and designers in our network. This is free and at no cost to you. They will help coordinate meetings and quotes, share their latest landscaping projects and even arrange for you see some local jobs so that you can be totally confident with your decision.
We would love to hear about your project. Why not give us a call and find the best landscapers in Melbourne today.
More Home Ideas
Green decorating ideas for your home
Cheap and Quick Renovations to Boost Your Home's Resale Price
Lawns that require minimal maintenance