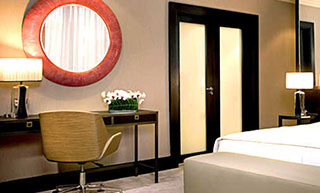 Interior Decorators and Interior Designers in Sydney! Your search is over
Are you looking to find an interior decorator or interior designer in Sydney for a room, your entire home or your business premises?
The interior design industry in Australia is an unregulated one, with no formal licensing system in place meaning someone with very little experience can call themselves an "interior designer". With so many interior designers in Sydney to choose from, the screening and selection process can be overwhelming, especially if you have never worked with one before.
Finding the right interior decorator or designer in Sydney
Investing in the right, capable interior decorator/designer is a necessity and not a luxury- it can not only help you achieve the results you want within budget, but add significant value to both your lifestyle and property.
And with Tradebusters we can help you find the right interior decorator/designer in Sydney with one simple call.
Based on quality recommendations made to us, our team has interviewed and selected a small number of highly experienced interior decorators/designers in Sydney like Robyn, Melinda and Matt to be part of our trusted network. As members of the Design Institute of Australia and with years of solid experience behind them, they can demonstrate their creativity, expertise and ability to help you add substantial value. As highly reputable business owners they are committed to design quality and pride themselves on understanding an individual's ideas, needs and budget and bringing it to life. Services range from concept design, space planning, council applications, specifications for bathroom and kitchen finishes, furnishings and accessories selection, colour consultation, property styling and more.
If you are ready to partner with a skilled interior decorator/designer in Sydney and take the journey of creating a space that reflects your values and individuality then you are in the right place. Contact us today!
More Home Designs Tips
Quick home improvement ideas for the new year
6 tips to make your kitchen look more fabulous
Green decorating ideas for your home