Looking to find a handyman in Melbourne?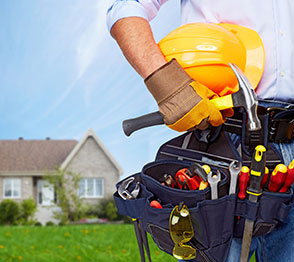 At one time or another we all need a good handyman for a very specific job that we can't handle at home or at the office. However, we've all had our share of handymen horror stories, especially of botched jobs or half-finished jobs.
When trying to find a Melbourne handyman, we understand that many home owners want the peace of mind of an experienced and reputable professional that you do feel safe having in your home – and maybe on more than one occasion. And that is where our service can help as we have done all the hard work and research to source the best handymen in Melbourne to share with you.
Tradebusters has handpicked each handyman in Melbourne that is part of its network- in fact they are handymen that have been 100% personally recommended to our team. We are associated with reputable professionals in Melbourne like Mark and Chris, who we can genuinely tell you about and that continue to have a successful track record with other users of our service.
The types of handymen services they can assist you with include:
home repairs
carpentry works
hanging doors
high pressure cleaning
fence repairs
gutter cleaning
minor painting
non-structural renovations
plastering
property maintenance services
roof and gutter repairs
outdoor and indoor repairs and more.
Based on the nature of the  job and it's size, a Melbourne handyman may offer you a fixed job quote or a quote by the hour.
Our service is free to use and our team is here to help take away the stress of managing any home improvement job, big or small. Contact us to find and arrange an available local handyman in Melbourne for your home today.
More Tips on Finding Good Tradespeople
Stop The Travelling Conmen Tradesmen
To DIY or not to DIY
What to ask a Tradie