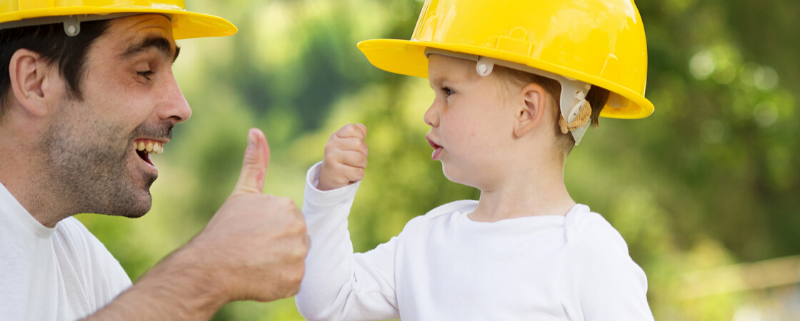 Cement rendering adds more value to your property
Cement rendering is the process of applying a premixed layer of sand and cement, stone or mud walls to create a more even surface. It can also have the benefit of reinforcing a wall; because the outer later is exposed to the elements, the inner layer is protected from erosion. For beachside properties and regions with strong weather changes, an acrylic polymer may be blended in for enhanced water resistance. Acrylic rendering is also great for adhering to a wider variety of base surfaces, as well as resisting cracking and chipping.
Whilst the basic process is the same between different styles, a number of different finishes can be created. The rendering can be coarse, textured or smooth, depending on the tools used: trowels, sponges or brushes are used on the surface before it dries to create different end results. A thin finishing top coat or wash may also be added. Your local cement renderer will be able to show you a range of fashionable and practical finishes for Sydney conditions.
In recent years, rendering has become a popular value for money option for improving the appearance and durability of older-looking yet structurally sound homes. 60s and 70s yellow brick homes can be toned down and modernised with a more neutrally coloured cement render finish. Both modern & minimalist and classic European looks can be achieved with rendering; you may be surprised at how it could transform your property. The finished surface is also much easier to clean, and lower in dust than brick walls, making it potentially much easier to maintain in the future.
There are a few important considerations to keep in mind when considering cement rendering. Firstly, if the walls are cracking or if foundation repair is required, this must be done first. Secondly, if other home renovations are required, the rendering must be completed either before or afterwards, depending on the type of added structure- as a professional cement renderer for advice, including project planning requirements (your rendering project could take several weeks, depending on the weather and the painting needed).
Lastly, if you are aiming to increase the value of an investment property, you should investigate not just the type of render that looks best to you, but the type which has resulted in higher resale values in your local area.
Need help finding good tradespeople for your place?
Here at Tradebusters®, our FREE and local tradesmen concierge service can help you connect with highly recommended trade businesses.
Simply complete our easy job request form and a member from our team will call you back shortly to help you get started.
More useful links:
Meet a Top 3 Local Choice near you:
Whether you are renovating, buying, selling, or moving, The Sydney Top 3 Local Choice directory can help connect you with vetted and reputable local businesses with confidence.
From local tradies, to real estate services providers, property and finance services we have you covered.
See who got a Top 3 spot near you.
https://www.tradebusters.com.au/wp-content/uploads/2019/12/Trusted-and-recommended-builder-tradesman-tradie-Sydney.png
400
800
Valerie, The Editor
https://www.tradebusters.com.au/wp-content/uploads/2018/06/Tradebusters-Transparent-Logo-300x79.png
Valerie, The Editor
2020-03-05 12:14:00
2021-01-13 12:26:38
Adding Value With Rendering