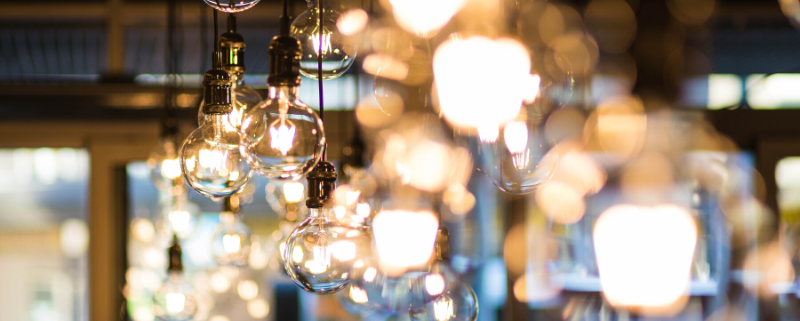 Are you looking for trusted Sydney electricians?
Finding an electrician is easy. Finding an electrician you can trust is a little more complicated, but if you know what to check and look for then you have better chance of finding someone that will truly solve your problems in a professional manner.
1. Experience
In any trade, experience is a key indicator how well versed a person is. Especially in the line of electricians. You want to hire some with a vast amount of experience because it is the safety of your home and family that is at stake here.
Talk to the Sydney electrician that you ought to hire and get a clear understanding how long they have been in the profession and if they have done similar jobs with what you require in the past.
2. Do they have a license?
All trades require a licence when performing jobs over a specific dollar value, but electricians can't perform any work at all if they don't hold the proper licence or have let it expire. Even if you only need something relatively simple like a new GPO (general power outlet), you need to make sure you check that the electrician's licence is current and valid. Failure to do so could you make you liable for any damages or void an insurance claim.
It's a simple matter to check their qualification. Head over to the Service NSW website at https://www.service.nsw.gov.au/transaction/check-builder-or-tradesperson-licence and follow the prompts.
The license number is all you need in most cases and can easily be found on their ticket.
3. Check client feedback
Reading online reviews are an excellent way to get a quick feedback. However, be sure that you are reading genuine feedback from genuine clients. You can easily tell if it is a fake review if the person has no profile image, the account is brand new, the account literally has no activity except for that review. All of these are indicators that these are spam feedback.
You may even respond to the feedback of past clients if you have any questions or concerns about their experience with the Sydney electrician that you are about to hire.
4. Ask how the electrician will charge (Fixed or hourly)
Electricians can use a couple of different methods for invoicing you after a job. Some will give you a fixed quote, which are easy to budget for because you have a firm figure to pay at the end. Others may invoice you at an hourly rate, which means if the job takes longer than expected, you could be expected to front up with more money to cover the extra hours.
Naturally, a fixed rate is preferable and experienced electricians will have a good idea about how long a job will take. However, sometimes a fixed rate is not possible. An hourly rate for an emergency call in the middle of the night may be preferable to having water flowing down your hallway from a blocked toilet.
5. References
Reviews are great and readily available online, but a few references from real live customers will never go astray. Any electrician worth their licence will be happy to provide recommendations for past jobs so be sure to ask.
Tradebusters is a concierge service site dedicated to providing reliable trade resources for renters, homeowners, and businesses all over Sydney.
Need help finding a good electrician or other tradespeople for your place?
Here at Tradebusters®, our FREE and local tradesmen concierge service can help you connect with highly recommended electricians and other trade businesses.
Simply complete our easy job request form and a member from our team will call you back shortly to help you get started.
More useful links:
Meet a Top 3 Local Choice near you:
Whether you are renovating, buying, selling, or moving, The Sydney Top 3 Local Choice directory can help connect you with vetted and reputable local businesses with confidence.
From local tradies, to real estate services providers, property and finance services we have you covered.
See who got a Top 3 spot near you.
https://www.tradebusters.com.au/wp-content/uploads/2019/04/Local-Trusted-Electricians.png
400
800
Valerie, The Editor
https://www.tradebusters.com.au/wp-content/uploads/2018/06/Tradebusters-Transparent-Logo-300x79.png
Valerie, The Editor
2020-06-20 08:37:00
2021-01-13 12:16:43
Sydney Electricians | Don't Hire Without Reading This