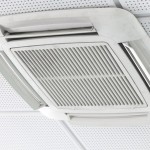 It's probably safe to assume that with summer officially underway, your air conditioning system is working very hard to keep everyone in your household cool by now. Given how important your air conditioning system is to you these hot summer days, it's only proper that you do everything you can to keep it running efficiently all summer long.
You really need to keep your air con alive this summer, and here are some tips on how you can do this in a safe manner at home.
Clean your air con regularly
In most cases, air conditioning system failure is caused by dirt. That makes cleaning it on a regular basis perhaps the most importance air con maintenance task of all. Ideally, an air conditioning system should be thoroughly cleaned twice a year to prevent dirt build-up. However, the frequency of cleaning your air conditioning system may vary depending on how frequent and how long it is in operation. The longer and more frequently the air conditioning system is used, the more times it should be thoroughly cleaned every year.
When you clean your air con regularly, remember that it's the condenser coils that should be kept clean at all times to ensure proper airflow and keep the unit from overheating at the same time. Before attempting any cleaning, make sure that the power has been safely shut off. Keep in mind that you only need to rinse the coils and not get the electrical wirings wet. Once you're done washing the condenser coils, air dry it for about 20 minutes before putting it back to work.
However, keep in mind, that depending on the type of unit you have, it make be safer for you to engage an air conditioning specialist for regular maintenance work- once or twice per year. This may cost at least a couple of hundred dollars per service, depending on the unit. The benefit of this-  it keeps your unit operating more efficiently and with less operating issues and costs over the long term.
Replace air filters frequently
An air conditioning system works more effectively and efficiently when its air filters are replaced frequently. While it's ideal to replace them before the summer sets in, it's alright if you change them even with the season fully underway. The frequency of replacing air con filters, however, may vary depending on pets, overall air quality at home, occupancy and several other factors. A great rule of thumb would be every 30-60 days, but that depends on the factors previously mentioned.
Avoid closing air vents
Many people think that by closing air vents and redirecting airflow to a more frequently-used part of the house, they can conserve energy. In truth, closing air vents not only fails to improve energy efficiency, but could also inflict a lot of strain on your air conditioning system. The increased air pressure that closing air vents brings reduces air flow across the heat exchange coil, which could eventually get damaged or fall into disrepair. You could also have problems with the air compressor because of this, ruining your air conditioning system permanently.
Plug duct leaks
It's quite possible that your duct system may have already developed leaks over the years. With conditioned air coming out of those leaks, you are basically wasting a lot of energy and worse, making your air conditioning system work harder.
Hopefully, the tips discussed above can help you keep your air con alive this summer and for many more summers to come. However, if you do experience problems with your air conditioning system for one reason or another, it would be best to have an air conditioning specialist work on it. We can absolutely help in that regard. Just give us a call, and we can help you locate a tried and tested air conditioning specialist near where you live.
https://www.tradebusters.com.au/wp-content/uploads/2018/06/Tradebusters-Transparent-Logo-300x79.png
0
0
Valerie, The Editor
https://www.tradebusters.com.au/wp-content/uploads/2018/06/Tradebusters-Transparent-Logo-300x79.png
Valerie, The Editor
2013-11-27 12:05:59
2014-05-17 16:26:25
Quick Tips To Keep Your Air Con Alive This Summer