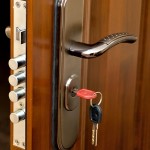 If you have invested in rental property, it is very important to make it as safe and secure as you can make it. It is, after all, your obligation as landlord to keep not only your investment safe, but your tenants as well. Besides, you wouldn't want to be sued by your tenants for neglect, would you?
By installing safety and security measures, your rental property will remain attractive to potential renters, and should keep your business going for a long time. Here are some safety and security measures you should provide for your rental property.
Install and maintain smoke alarms
By law, smoke alarms have been mandatory in most new Australian homes since 1997, and it's only right that you have one installed in your rental property. However, it is your duty to maintain it, and maintaining it is not just about replacing the battery and testing if it works. You have to make sure that they are in good shape and if they will actually go off in case of fire. You have to make sure they are positioned correctly, cleaned regularly, have not been tampered with, haven't expired and of course, tested with simulated smoke.
Toughened glass shower screens instead of wired glass
Unlike wired glass, toughened glass shower screens do not crack under extreme temperatures, and therefore do not pose a threat to any member of your tenant's household who uses the shower. So install this type of shower screen in your rental property bathrooms and reduce the risk of injury a great deal.
Eliminate tripping hazards
Does your rental property have old and lose carpeting? Are there potholes in the driveways? Are the paving and paths not levelled? If the answer is yes, then your rental property has lots of potential tripping hazards, which could lead to injuries for your renters. Eliminate these tripping hazards, and you'll be providing your tenants a much safer place to live in.
Basic security measures
As a landlord, you are duty-bound to make sure that the locks and latches in your rental property work fine enough to keep intruders away. Should there be any keys missing for any of your rental property's locks, we recommend re-keying them, and have copies taken of the keys. Give one set for your tenant, and keep another set for yourself.
Install safety electrical switches
Electrical accidents at home are commonplace, but they can be easily avoided when a home has safety switches installed. With them around, electrocution risks are significantly reduced. While they are not mandatory like smoke alarms, safety switches remain a great safety measure for your rental property which your tenants, particularly those who have little children, will certainly appreciate. Then again, always have a qualified electrician do any and all electrical work, because DIY electric work is expressly prohibited by law.
When you need the help of electricians and other tradespersons to install safety and security measures in your rental property, we recommend that you give Tradebusters a call. Tradebusters has a network of highly recommended tradies who are more than capable of doing any work that will enhance safety and security in your rental property. Call Tradebusters now, and see the difference for yourself.
https://www.tradebusters.com.au/wp-content/uploads/2018/06/Tradebusters-Transparent-Logo-300x79.png
0
0
Valerie, The Editor
https://www.tradebusters.com.au/wp-content/uploads/2018/06/Tradebusters-Transparent-Logo-300x79.png
Valerie, The Editor
2014-07-16 09:36:22
2014-07-16 15:03:04
Install Safety and Security Measures for Your Rental Property