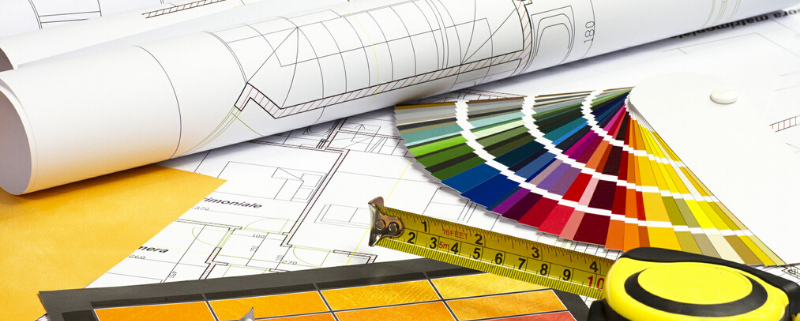 Watch out for low-quality painters
When you need to spruce up your home with a fresh coat of paint, or the interior is looking a little shabby and needs a touch-up, you are going to need a reliable painter who is known for their quality work.
Low-quality painters know how to make a job look good just long enough to cash your cheque, but once the paint dries and a couple of months have passed, the real quality of their work will become apparent. Bubbles may start to appear, and paint may begin to peel off – making your bright new living room or freshly painted exterior look worse than it did before.

It's a sad state of affairs considering the amount of money which has changed hands, but it can all be avoided if you take the time to find a painter who knows how to handle a paintbrush.
A good painter will do a job that will stand the test of time so by the time the next paint job rolls around the kids should have all moved out, here are a few questions you should ask a painter before you decide.
How long have they been in business?
Good painters are in demand and stay around for a long time, so the longer they have been in business in your area, the more likely it is that they will do quality work. Word of mouth will quickly put dodgy operators out of business or force them to move elsewhere.
Ask around for a great painter
Just like word of mouth can stop a low-quality painter from prospering so too can it keep the good ones in regular employment. If you are in need of a professional painter, then ask your friends, relatives, and neighbours if they have had any work done lately.
If they have, then you can pop around and do an on-site check reasonably easy to determine the level of quality. This is especially handy if the painting job was completed a while ago and still looks great.
Check the painter out online
Websites are essential for every business these days, and it's an excellent place for painters to show off their previous work and display the types of jobs they have completed in the past.
The website will likely have a few testimonials and a link to a Facebook page. If they do, then there are sure to be at least a few reviews you can peruse to get more of a feel for the business. Typing the painter's business name in Google should also yield some results, with the reviews shown here a lot harder to fudge than the ones they have on their own website.
A business which takes pride in its online presence is more likely to take pride in the work they perform, so a well-presented website is like a resume of sorts. It certainly beats jumping in the car to visit every painter you can find in your area.
Create a shortlist and get some quotes
By now you should have a good idea of who you want to do your painting job, so it's time to call in some quotes. Get three at a minimum and scratch any painter off the list who is prepared to quote over the phone.
There can be a lot of money changing hands when it's time to get some painting done, so you want to make sure it's done right. Even with taking all the precautions above, finding a quality painter can still be hit and miss.
Tradebusters can help you find a great local painter
The Tradebusters free tradie concierge service can help you connect with a highly recommended painter.
To get started, you can tell us about your job right here or call 1800 TBUSTERS (828 783).
More useful links:
https://www.tradebusters.com.au/wp-content/uploads/2019/12/Recommended-Painter.png
400
800
Valerie, The Editor
https://www.tradebusters.com.au/wp-content/uploads/2018/06/Tradebusters-Transparent-Logo-300x79.png
Valerie, The Editor
2018-04-20 23:46:04
2019-12-27 23:42:37
How To Find A Great Painter In My Local Area?