Looking for the best installers of timber flooring Sydney can offer? Let us help you find them!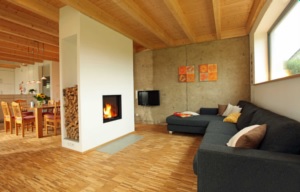 A growing number of home owners are switching to timber flooring, and it's not hard to see why. Few things enhance the beauty of any home better than a timber floor. Aside from aesthetics, there is something about timber that just exudes warmth, especially when we walk on timber floors with bare feet.
Another great thing about timber flooring is the fact that they last for a very long time. As long as they are properly taken care of and refinished on a regular basis, timber flooring has the potential to last a lifetime. More than anything else, timber flooring adds value to your entire property. Should you decide to sell your house in the future, you can use a perfectly maintained timber floor as a selling point, and potential buyers will certainly pay a premium for that kind of beauty, warmth and durability.
If you're planning to enhance the beauty of your home with timber floors, you will have to find the top installers of timber flooring Sydney can offer. That is something that we at Tradebusters can definitely help you with.
Find the best installers of timber flooring Sydney can offer using our free service!
If you use the free Tradebusters service, you can be sure that you'll be working with the top providers and installers of timber flooring. That's because the installers of timber flooring who belong to the Tradebusters network are the best in the business. They already came to us highly recommended by former customers and employers, but we had to make sure that they really are that good. So we had them go through a rigorous interview and screening process before we admitted them into our network. Since we're absolutely sure they are armed with the skills, experience and tools necessary to install the best timber flooring customers ask for, we have no second thoughts about recommending them to anyone who uses the free Tradebusters service.
The timber flooring installers on our network provide the following services:
Timber floor preparation
Timber floor installation
Timber floor repairs
Moisture sealing
Timber laying
Tinting, staining or rejuvenating timber floors
Timber floor sanding and polishing
Why you should use the Tradebusters service to find the top timber flooring experts in Sydney
If there's one word that would sum up what we at Tradebusters can offer, it would have to be convenience. Instead of having to search high and low for the best installers of timber flooring that Sydney can offer, all you have to do is give us a call or fill out our simple online form. Our team will then act on your request by setting up meetings between you and the timber flooring professionals in our network. You can use those meetings to discuss the details of your timber flooring project and assess their own capabilities at the same time. If you want to know more about these timber flooring experts, all you have to do is ask the members of our team, and they will provide you the information that you need, including those concerning their own personalities and attitudes. These are all information that could prove to be relevant when you make your decision on who to hire.
Call us, and you'll see the difference that the Tradebusters experience can make.
More Useful Links
How To Renovate Without Reducing Your Home's Value
Preparing Your Home For Sale? Tips Direct From a Sales Agent
Choosing the Right Flooring for Your Home