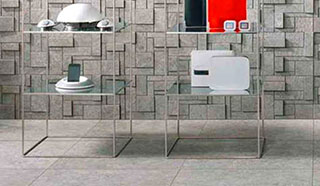 Find the Best Sydney tilers with Tradebusters
Are you looking for tried and recommended Sydney tilers to help with a home improvement project?
If so, you have landed in the right place!
Tradebusters is absolutely unique in that we interview, screen and get to know the Sydney tilers that we invite to be part of our network. Jimmy, Cris, and Matthew are some of the experienced Sydney tilers we are associated with. They operate professional and insured businesses, are competitively prices for their high quality of work and will clean up after themselves!
We can tell you exactly which of our tilers in Sydney could be a good fit for your project- whether it's a bathroom renovation, kitchen renovation, any wall or floor tiling, indoor or outdoor.
Experience the Tradebusters difference
If you are ready to get your tiling project off to a smooth and stress-free start, then our Tradebusters team is there to support you. With Sharon and Annette, it's just like having your own free personal assistant.
They will:
Help arrange meetings with suitable Sydney tilers
Ensure you get the quotes on time
Lead you to some of our preferred suppliers where you can make significant savings on your tile purchases
Help you with any other tradesmen you may need along the way.
It really is as simple as one call. Who do u call?
More Home Tips
What to ask a Tradie
6 bathroom design mistakes you need to avoid
A luxurious makeover for your bathroom