Are you looking for a specialists for roof restorations in Sydney?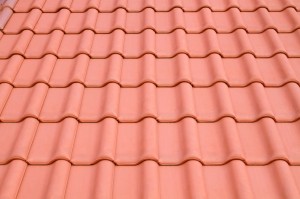 There is no doubt that the roof is one of the most important parts of your home- and that is why you should only deal with a specialist Sydney roof restoration business.
Over time, with all that abuse your roof may suffer from harsh sunlight, strong winds and heavy rains, you could be left with a roof looking aged and damaged. Replacing the roof is a costly option and may not be necessary. Instead the best economical option could be restoring your roof. With the services of an experienced roof restoration company in Sydney, you could have an absolutely brand new looking roof again.
Add value to your property by getting your roof restored by quality Sydney roof experts!
Finding a good roof restoration company in Sydney isn't easy. Unfortunately, many homeowners still get trapped by the " dirt cheap telegraph pole" offers out there, only to be disappointed with the experience and the results. Many of these are done by non-licensed or non-insured individuals that tend to exaggerate the problems with the roof in order to win the job, offer no guarantees and are usually no where to be found when you discover more roofing problems shortly afterwards.
Part of the Tradebusters difference is that we only chose to work with a small handful of trusted roof restoration companies in Sydney, all that have been strongly recommended into our network by homeowners that have used them. All the roof restorers in our network are fully licensed and insured, and more importantly, will genuinely tell you of the real issues with your roof and offer the right solution even if it means little to no repairs. In addition, for your peace of mind we are only associated with roof restoration companies that offer clear workmanship and product guarantees, meaning if there is a problem, they will return.
Roof restoration services in Sydney
The roof restorers in our network cover all Sydney areas, including the north and south coast and Blue Mountains region. The types of services the professional Sydney roof restoration businesses can assist you with include:
roof inspections
roof cleaning using high quality products
cracked and broken tile replacement
high pressure cleaning
ridge cap repointing
roof recolouring
terracotta roofing reglazing
whirly-birds (roof ventilators) fittings
leaf guard protection
We can help you organise your roof restoration job in Sydney today!
When you decide to use our free service by calling us or completing our simple online form, our team including Sharon and Annette will work directly with you to understand more about your needs and tell you about which Sydney roof restoration experts in our network could be a good fit for you.  We will then set up site visits to have your roof examined by a suitable roofing expert with a free quote provided. Further, if it is important in helping you make your decision, we can arrange for you to visit some of their recent roof restoration jobs so that you can see the quality of work for yourself and feel absolutely confident with your choice.
A quality roof restoration job can transform the look of your property and also add significant monetary value to it. If you are ready to get your roof restored or would like more information on what is involved, then contact our Sydney team today.
More Roofing Restoration Tips
Spotting Signs of Roof Damage After A Storm From The Ground
US Study Says White Roofs Save Money
Roof Maintenance Tips: Keep Your Roof In Excellent Condition