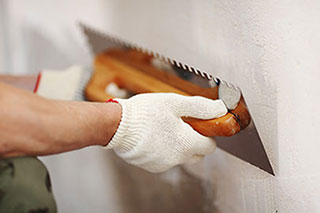 Find Sydney plasterers right here!
Who do u call?
Tradebusters! We make finding tried and recommended Sydney plasterers as simple as one call.
The Sydney plasterers in our trusted network like Peter and Kelvin are professional, reliable and very competitively priced for their quality of work. And just like in the above picture they can bring the perfect finish to your home or commercial property.
Our service is free and easy to use, so contact us today and get connected to suitable Sydney plasterers for your project.
More Home Improvement Tips
Stop The Travelling Conmen Tradesmen
Keep Your Home Trendy Yet Timeless