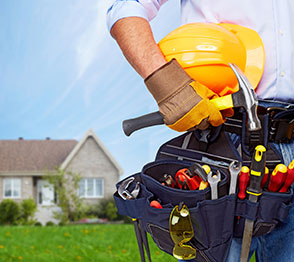 Find a Local Sydney Handyman without the Fuss
Ever spent hours searching for a handyman in Sydney only to pick one that was unreliable? Or not really sure where to start in looking?
With Tradebusters you no longer have to worry about knowing where and how to source reliable and honest handymen to complete those jobs around the house – we have done it all for you!
Like most homeowners, we know you may also value the security and peace of mind of using a handymen that other's have recommended and can vouch for. And that is why Tradebusters only associates with a handful of known and vetted handymen across Sydney. Our team can genuine tell you about some of our handymen like Peter, Albert and Ron as we use them on a daily basis and most importantly over the years know they have proven themselves to be consistently reliable and ethical operators with a high level of customer care.
The types of handyman services in Sydney they can assist you with include:
door and picture hanging
deck repair work
gutter cleaning
minor carpentry work
non-structural home repairs and improvements
plasterboard damage and replacement
roof repairs
small paint jobs
most other residential, office and commercial property maintenance and repairs.
Whether you need to find a handyman in any part of Sydney, including the inner west or the eastern suburbs, northern beaches or the Hills, down south and in the Shire, with Tradebusters, we can help arrange it all for you.
You can tell us about your job by calling us directly or completing our simple online form. A member of our Sydney customer care team with then contact you to talk to you about which handymen we have in our network that is available and most suitable for your job, and then help arrange a connection and quote. Contact us today and tell us what's happening at your place.
More Tips on Finding Good Tradespeople
Stop The Travelling Conmen Tradesmen
To DIY or not to DIY
What to ask a Tradie