Find the best Sydney floor sanders right here- From Bondi to the Hills to floor sanding in the Northern beaches!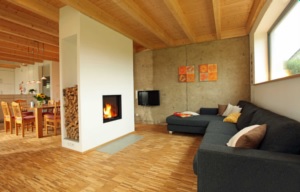 No matter whom you ask, wooden floors will always be a thing of beauty. There is no question that impeccably sanded and polished floors enhance the overall look and value of any given home or office space. And at Tradebusters, we know some of the best recommended floor sanders in Sydney to the Northern beaches to help you achieve this!
Wood floors however do need to be regularly maintained. After all, timber will eventually suffer wear and tear from continuous use as well as from dents and cracks. The planks could also become loose as time goes by. The best way to deal with these issues is by floor sanding. By sanding your wooden floors, you can maintain their look and appeal and prolong its life at the same time. Timber floor sanding is also a much more economical solution than timber floor replacement.
If you are looking for a good experienced floor sander in Sydney, then you need not look any further than Tradebusters.
We can help you find quality recommended floor sanders in Sydney and all areas!
Tradebusters offers a free service that will help you find the right floor sanders in Sydney for your job. We are associated with handpicked and quality floor sanders in Sydney like Fred and Phil that have been long members of our network purely because of the fact that they continue to demonstrate to us and other users of our service consistent reliability and high quality work at fair prices.
The services that Sydney floor sanders in our network can help you?
The specialist flood sanders in Sydney who belong to our network offer a variety of services, including:
Timber floor sanding and polishing

Tinting, staining or rejuvenating timber floors

Removal and disposal of old floor finishings

Resanding and painting timber decking areas

Timber floor replacements
And floor sanding services from the Northern beaches to Bondi, Hills district, Inner West Sydney and Eastern Suburbs.
How the Tradebusters tradesmen concierge service helps you find the best floor sanders in Sydney
You can tell us about your floor sanding job by calling  us directly or by completing our simple online form. A member of our customer care team will discuss your job with you in detail and arrange for a suitable and available floor sander from our network to meet you for a quote at a time that is convenient for you. Further if you have any questions along the way, would like to see examples of the floor sanders work or speak to their previous customers, our team can also help facilitate this process as we want you to be absolutely confident with your choice.
Contact us today to find a good Sydney floor sander and get your project underway.
More Home Flooring and Renovation Ideas
Choosing the Right Flooring for Your Home
Cheap and Quick Renovations to Boost Your Home's Resale Price
Useful Tips for Organising Your Home